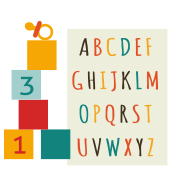 >
Join the Educare team
We are always interested in hearing from enthusiastic team players who share our values.

Registered Team Leader
Educare Totara Park is seeking a full-time Team Leader.

As a team leader you will be supporting kaiako in meeting the needs for all children in our over 2s.

To be a successful applicant you will:
- Have a full teacher's registration
- Have at least 3 years experience with over 2s
- Be passionate about making a difference for children and whānau
- Enjoy working in a team with a sense of fun
- Be organised with strong communication skills and pedagogical leadership abilities

We are situated at the entrance of the new Totara Parklands subdivision in Tikipunga. The centre is new, purpose built and currently licenced for 84 tamariki. It has beautiful Totara forest outlooks and a semi rural setting making the most of indoor and outdoor learning.

Being family owned and family orientated, we are proud that our centres reflect; the local community, our commitment to the Treaty of Waitangi, Te Whariki, and our vision of Learn, Laugh, Play.

If you wish to apply for the vacancy please email samantha.h@educare.co.nz with:

CV and cover letter which must include a minimum of 5 years work history
Referee details for your current or last employer.

Educare completes Worker Safety checks on all it's employees.