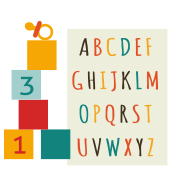 >
The Adventure Team
This is our team of teachers and staff at Educare Adventure. Scroll through to find out more about our teaching team.
Debbie Taylor
Centre Manager
Kia Ora, my name is Debbie and I have recently relocated to Wellington from Palmerston North. I have two grown up children and am passionate about creating a child centred environment that sets the foundations for living and learning by provoking wonder, inquisitive and intellectual engagement. I believe the child is at the heart of the curriculum.
My focus as a Manager is to maximise the collaborative relationships with parents, whānau and teachers to ensure the best possible outcomes for children. It is all about relationships. So remember my door is always open so just pop on in and have a chat.
Kim Reid
Registered Teacher
Kia ora koutou, my name is Kimberley, although most call me Kim. I live in Tawa with 2 cats, 2 dogs and several birds. During the spring and summer months I rear monarch butterflies and in my spare time I like to walk, cycle and will happily busy myself with a pile of Lego.
I am Primary qualified, obtained a Graduate Diploma in Teaching (ECE) from Victoria University in 2015 and have 5 years experience working in the early childhood sector. My teaching practice is founded upon my love of nature, fostering respectful relationships and building parent-centre partnerships. My curriculum strengths are Performing Arts and Literacy.
I look forward to getting to know the Educare Adventure community and hope we can have a laugh as we share this learning journey together.
Alesha Honey
Registered Teacher
Kia ora, I am Alesha Honey. I am a qualified Early Childhood teacher. I studied through Victoria University and have had 8+ years experience working with children. Before becoming an Early Childhood teacher I was a trained teacher aide and worked in this field for 3years.
In my spare time I enjoy spending time with my family/friends, dancing, fishing, hunting, camping and any form of art.
I believe that building a relationship with whānau and children is the most important to start off any learning journey.
I look forward to getting to know you all.
Hayley Hughes
Registered Teacher
Hi my name is Hayley, but most people call me Hayz. I have a bachelor of teaching (ece) degree and since beginning my teaching career I have achieved my full teachers' registration.
I believe that it is important to have strong communication and trust between teachers and families which in turn supports a good level of trust between the teacher and the child creating a good relationship.
Some of my favourite things to do with children include art and creative activities on all levels as their imaginations can run wild. Messy play especially is great fun, watching the children explore different textures and using all their senses.
I am very family orientated, have recently begun to do photography. I love to cook and bake and I love arts and crafts.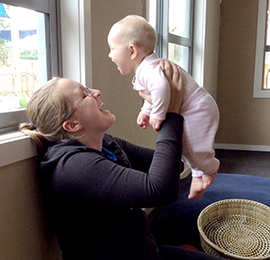 Gemma Smith
Registered Teacher
Hi my name is Gemma, I am a qualified and registered Early Childhood Teacher with over 10 years' experience.

I have a strong passion for building relationships with the children and their families by providing them a nurturing and caring environment. I look forward to getting to know you all, as we embark on this learning journey together.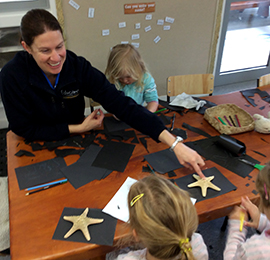 Kirsten Sharp
Registered Teacher
Kia Ora, my name is Kirsten and I am a qualified Early Childhood Teacher. I live locally in Whitby with my partner and our young daughter. I returned to New Zealand last year after spending most of my 20's and 30's travelling and working overseas. I have worked in a wide variety of educational settings in Japan, Thailand, England, Ireland and most recently Australia. I am excited to be part of the Educare Adventure team, and look forward to getting to know the tamariki and their whanau.
Emma Woodley
Registered Teacher
Kia ora, I live in Mana with my two daughters. I am a qualified primary school teacher and a qualified and registered early childhood teacher. I have always been interested and passionate about education, children and development. I decided to retrain in early childhood in 2015 as after having my own children, I was amazed at the development between birth and two years; this reignited my passion.
Children are our future and therefore should be treated with respect, care and be provided with rich and meaningful opportunities to develop their minds, bodies and spirits. I believe the most important thing you can give children is time and love, and with these two things children are given the basis for personal growth.
Kassy Tegus
Teacher
Kalimera, My name is Kassiane; 'Kassy'. I live locally here in Whitby with my partner Chris, our wonderful daughters Carly & Khloe and our two beautiful dogs.
I have been in the ECE industry for the past couple of years and I am currently awaiting my first assignment towards a Bachelors Degree in Early Childhood.

I have a strong passion for building relationships with the children in my care and their families by giving our tamariki a home away from home, nurturing & caring environment.
It would be great pleasure to meet you and experience this journey together.

Kelly Taylor
Teacher
My name is Kelly and I have been working as an unqualified teacher for 4 years. I am born and raised in Wellington but spent my 20's living in London and travelling the world. I am a mother to one almost 8 year old son and love every moment of watching him learn and grow and that is what made me want to teach children. My son attends school in Whitby and we have spent 8 years living in and around the area.

I look forward to getting to know you and your Whanau and support your children to be capable, confident learners.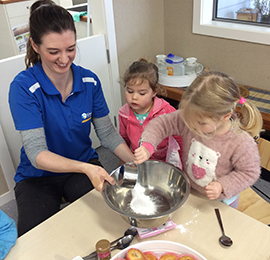 Celia Prentice
Nutritionist
Kia Ora, my name is Celia and I currently live in Tawa. I am a qualified nutritionist and have several years' experience working in different foodservice settings – right from hospital kitchens to cafes and restaurants. Food has always been a big passion of mine, and in my spare time I love to be able to create recipes which are tasty and nutritious. Eating habits are established at a young age, and I love working with children and being able to help them start off a healthy relationship with food.
I am excited to be a part of the team, and look forward to helping the children of the Educare Adventure community learn more about food, and ensure that they receive the nutrients needed to grow and develop.
Wendy McLoughlin
Administration
Hi, my name is Wendy and I live locally with my lovely family, which includes 2 lively girls, who keep my husband and I very busy.

Since becoming a mother myself, I wanted to tie my previous administration skills in with my love of being around children.

I am excited to work with all the families in helping to create a loving, supportive and safe environment for the children. 

I look forward to meeting you and your little ones and helping you with any enquiries and generally making your life easier where I can.