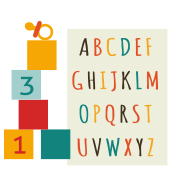 >
The Bream Bay Team
This is our team of teachers and staff at Educare Bream Bay. Scroll through to find out more about our teaching team.
Lisa Hayward
Centre Manager
Kia Ora, my name is Lisa and I have a Bachelor of Teaching (ECE). I live in One Tree Point with my husband and our three mostly delightful children.
After spending most of my life as a city girl I am loving living right next to the beach and waking up to the sound of the sea. I have always enjoyed being part of Educare and I love being part of a strong and supportive team. It is this caring and respect that the children respond to as we are very much about really knowing our tamariki and their whānau.
Jackie Ward
Assistant Manager
Kia Ora, my name is Jackie and I live in One Tree Point with my husband and two youngest children. My eldest daughter left us last year to explore the big smoke of Auckland. I have a Diploma in Early Childhood Education and am the Team Leader of the Under 3s at the centre.
Through my study my knowledge has increased and I feel this has been a positive asset to myself and the centre. Living in One Tree Point and working where I live gives me a real sense of community. Trips to the local supermarket are more pleasurable when children who are in my care say hello and are quite taken aback that I haven't got my uniform on and I'm not at work!
Michelle Whitehead
Registered Teacher
Kia Ora, I'm Michelle and I live in One Tree Point. I share my home with my husband, two children, two dogs and a cat.
I have a Bachelor of Education and a Diploma of Teaching in ECE, both from Waikato University. I also obtained a Nanny Certificate in Infant Care from Waikato Polytech. Since I graduated in 1999 I have taught in several kindergartens in NZ, including the Taupo Mobile Kindergarten that travels daily to far reaching communities. With the arrival of my children, I put my energy into relief teaching, which gave me some wonderful opportunities to work and visit many kindergartens in Whangarei. When my youngest turned five, we decided as a family to take time to travel the world for 6 months before settling back at One Tree Point.
I look forward to meeting your children.
Heather Pitcher
Provisionally Registered Teacher
Kia Ora, my name is Heather and I have lived in One Tree Point for most of my life. I have one child who is currently enjoying primary school. I am currently in my 2nd year of training to become an Early Childhood Teacher. I look forward to continuing my learning experiences alongside the children and Educare Bream Bay.
Kowhai Allen
Teacher in Training - Year 1
My name is Kowhai Teataroa Allen. I am currently studying towards my Bachelor of Teaching in Early Childhood Education.
I was born in Rawene and grew up in the Hokianga. I moved away to join the Army when I was 18 years old. I have two children and after my second child I decided to become an early childhood teacher.
I moved back to the North from Mt Maunganui recently, and now live in One Tree Point. I am looking forward to working with your tamariki at Educare Bream Bay.

Shannon Ward
Teacher
Kia ora my name is Shannon ward, I am 22 years of age. I live in One Tree Point with my parents and two siblings, I have a partner who is local as well. I am a creative person that loves to have fun! I have always had a passion for children. I used to live here a few years ago off and on but I have been working here full time since May 2016.

I am excited for what's in store for me at Educare Bream Bay, as I am starting my study for early childhood next year in February. I've enjoyed getting to know you all and your awesome Tamariki.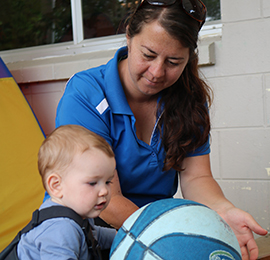 Rachel Brears
Teacher
Kia ora, I'm Rachel and I've been working here at Educare Bream Bay since May 2016. I've lived in Ruakaka all of my life. I have two children; Kauri who started his early childhood journey here at Educare alongside of a few of our teachers who are still here teaching today. I also have a younger son Brooklyn.

Having my own children has sparked this new journey towards Early Childhood Education, and I can't wait to learn more through study next year. I am looking forward to meeting you and working alongside your tamariki.