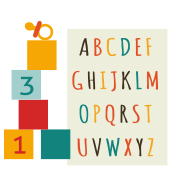 >
The Kapiti Team
This is our team of teachers and staff at Educare Kāpiti. Scroll through to find out more about our teaching team.
Hayley Pimlott
Centre Manager
I am a passionate and dedicated teacher with over 15 years in ECE and Education.

I have lived on the Kāpiti Coast for the last 6 years and I enjoy spending quality time with my family and enjoying the lifestyle that the coast has to offer.

Here at Educare Kāpiti I lead a team of experienced, fun and loving teachers in a beautiful environment catering for infants right through to tamariki transitioning to school.
I am committed to ensuring every child in our care feels loved in a safe and learning rich environment. Relationships are very important to me and I enjoy getting to know families as much as I do children. Continuity of care between home and centre is paramount to your child's sense of belonging and well being.
I look forward to getting to know you and your tamariki.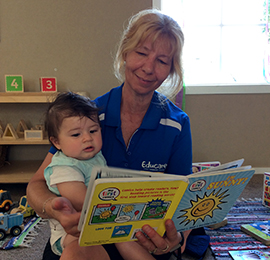 Mandy Hope
Registered Teacher
I am a happy outgoing person with a fun, loving sense of humour. I moved to the Kapiti Coast with my family in 2002. I have three grown children and two beautiful grandchildren.
My passion for teaching led me to attend Victoria University where I gained my teaching qualification.
I am dedicated to working with our youngest learners. It thrills me to watch them learn and grown. I feel privileged to be part of their and their families lives.
I believe that play should be the base of learning since children learn best by doing. I am passionate about providing a fun, safe, nurturing and vibrant environment that enables each child to explore, be curious, question and challenge while developing their own interests.
Louana Williams
Training Teacher - Year 1
Kia Ora, my name is Louana. I am currently studying to become a fully registered teacher. I have had many years' experience working with children and enjoy watching all of our little ones grow and flourish within our centre environment. I have a beautiful family and 5 wonderful children of my own. I look forward to getting to know all the tamariki and whānau at Educare Kāpiti.
Jehanna Scott-McCleary
Teacher
I am an extremely bubbly and happy person that brings a lot of fun and exciting energy to our centre. I have lived in the beautiful Kapiti Coast for 14 years and have previously trained professionally in dance at the Wellington Performing Arts Centre.
Dance is my passion and therefore I want to be able to incorporate music and dance into our centre curriculum. I believe that music and dance allows children to express themselves freely, and brings them a sense of happiness and enjoyment.
With dance, I allow the children to explore and investigate their physical dexterities by letting them move to the music at their own pace. I have a significant passion and love for children of all ages and I love goofing around and getting amongst the games.
Mike Debbage
Nutritionist
Welcome, my name is Mike and I am the nutritionist at Educare Kāpiti. I have had many years' experience within the food industry before I started my role here with Educare. My love of food and cooking for others started from a young age. I now have my own young family which I believe helps me to cater to the taste buds of little ones. I also enjoy being able to provide healthy and nutritional meals for all of the tamiriki at our centre.