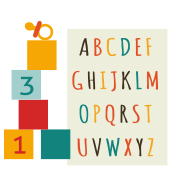 >
The Kapiti Team
This is our team of teachers and staff at Educare Kāpiti. Scroll through to find out more about our teaching team.
Hayley Pimlott
Centre Manager
I am a passionate and dedicated teacher with over 15 years in ECE and Education.

I have lived on the Kāpiti Coast for the last 6 years and I enjoy spending quality time with my family and enjoying the lifestyle that the coast has to offer.

Here at Educare Kāpiti I lead a team of experienced, fun and loving teachers in a beautiful environment catering for infants right through to tamariki transitioning to school.
I am committed to ensuring every child in our care feels loved in a safe and learning rich environment. Relationships are very important to me and I enjoy getting to know families as much as I do children. Continuity of care between home and centre is paramount to your child's sense of belonging and well being.
I look forward to getting to know you and your tamariki.
Maryjane Winiata
Registered Teacher
Ngā mihi o te wā
Ko Maryjane Winiata ahau
I am of Māori descent and live on the Kāpiti Coast with my family.
I have knowledge of Tikanga, Te Reo Māori and its arts; and practice Maori weaving in my spare time.
I have been in the Early childhood sector since 2005 and in 2008 gained my Bachelor in Early childhood education through Whitireia Porirua.
I am very passionate in working with and amongst our whanau and community, getting to know one another and making education for their tamariki a step closer towards their future.
I love this quote given by Thomas Berry, "Teaching children about the natural world should be seen as one of the most important events in their lives."
Maryjane is currently on maternity leave.
Jackie Hunkin
Registered Teacher
Kia ora

My family and I have lived on the beautiful Kapiti Coast for the last sixteen years. I have two children, both are adults and have flown the nest.

I have 11 years experience within the ECE sector. I obtained my Bachelor of Teaching (ECE) degree in 2011 and my full teacher registration in 2014.

I use a lot of humour in my approach to teaching as I like to see children having fun while learning. I think laughter cam engage children and strengthen relationships of all involved.

I look forward to getting to know your children, your family and everyone who is involved with Educare.

Gary Davies
Registered Teacher + Van Driver
Kia ora, I have been teaching in early childhood in the Wellington area since 2007 after graduating from Victoria University in 2006. I am new to the Kapiti area, moving to Paraparaumu at the end of June 2016, currently living with my partner Elly and our fur children. I am passionate about teaching and working with our tamariki as it is a very rewarding and enjoyable sector of education. Literacy is a passion of mine, as I am a keen reader and big fan of children's books. I enjoy music and movement as a curriculum area , seeing children express themselves through song and dance and outdoors environments, supporting children's natural curiosity. I look forward to working alongside you and your precious tamariki during my time here!
Louana Williams
Training Teacher - Year 1
Kia Ora, my name is Louana. I am currently studying to become a fully registered teacher. I have had many years' experience working with children and enjoy watching all of our little ones grow and flourish within our centre environment. I have a beautiful family and 5 wonderful children of my own. I look forward to getting to know all the tamariki and whānau at Educare Kāpiti.
Jehanna Scott-McCleary
Teacher
I am an extremely bubbly and happy person that brings a lot of fun and exciting energy to our centre. I have lived in the beautiful Kapiti Coast for 14 years and have previously trained professionally in dance at the Wellington Performing Arts Centre.
Dance is my passion and therefore I want to be able to incorporate music and dance into our centre curriculum. I believe that music and dance allows children to express themselves freely, and brings them a sense of happiness and enjoyment.
With dance, I allow the children to explore and investigate their physical dexterities by letting them move to the music at their own pace. I have a significant passion and love for children of all ages and I love goofing around and getting amongst the games.
Mike Debbage
Nutritionist
Welcome, my name is Mike and I am the nutritionist at Educare Kāpiti. I have had many years' experience within the food industry before I started my role here with Educare. My love of food and cooking for others started from a young age. I now have my own young family which I believe helps me to cater to the taste buds of little ones. I also enjoy being able to provide healthy and nutritional meals for all of the tamiriki at our centre.