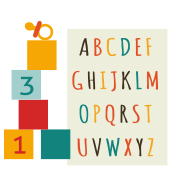 >
The Kensington Team
This is our team of teachers and staff at Educare Kensington. Scroll through to find out more about our teaching team.
Bridget Chapman
Centre Manager - Registered Teacher
Kia Ora, my name is Bridget Chapman and I am the Centre Manager, here at Educare Kensington.
I am originally from Kaikohe where I grew up and completed my schooling. Since graduating from the Auckland College of Education, I have taught in various kindergartens within the Northland and Ruahine Kindergarten Associations. I have also taught internationally in the Middle East and China over an 11 year period with my husband and two children.
With my past experience in teaching, I am committed to offering a rich, exciting and educational programme for children in full or part-time daycare situations, something my own children had the privilege of receiving in international schools.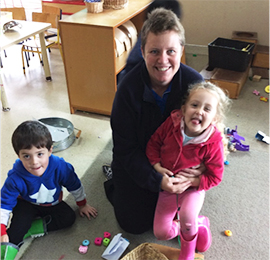 Kylie Newson
Provisionally Registered Teacher
Kia ora my name is Kylie Newson and I am very excited to join the teaching team and whānau here at Educare Kensington. I'm a Whangarei local now, but am originally from Bundaberg, Australia. I love living in Whangarei and have fallen in love with the beautiful landscape of NZ.
I have worked in early childhood for most of my adult life, and is something I have always wanted to do. I have two adult sons who live over in Australia.
I have recently finished my Bachelor of Teaching – ECE and really enjoyed learning about different perspectives of ECE and have enjoyed the bicultural aspect of NZ.
Please feel free to come say hi, and I really look forward to getting to know you and your child here at Educare Kensington.
Natalie Repia
Teacher in Training - Year 1
Kia ora whānau, my name is Natalie, I am a first year student studying Early Childhood Education with Open Polytechnic and work here at Educare Kensington part-time. My family and I moved to Whangarei from Auckland in 2015, and have found that Whangarei is such a beautiful place to live and bring up our children. As soon as I visited this centre I knew it was the place for my daughter, and once she was old enough she started attending and has flourished ever since. I love working with and building relationships with tamariki, and look forward to getting to know your whānau.
Chloe Lints
Teacher
Kia Ora, my name is Chloe Lints and I have recently returned to Whangarei after living in Melbourne for the last couple of years. I'm a born and bred Northland girl and I went to Whangarei Girls' High School before moving to Queenstown to study. I originally worked with Bridget and the Kensington Team quite a few years ago now, though I missed the tamariki and teachers so much that I just had to come back!
In my spare time I enjoy playing hockey, spending time with my family and friends and trying to see as much as possible of our beautiful country now that I'm back. I have a passion for utilising and taking care of our land and natural resources around us.
I look forward to sharing my passion while getting to know your child and watching them learn, laugh and grow.