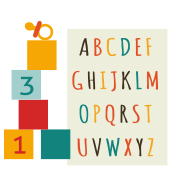 >
The Okara Team
This is our team of teachers and staff at Educare Okara. Scroll through to find out more about our teaching team.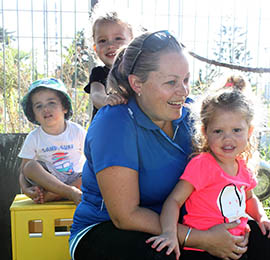 Cheri Taylor
Centre Manager
Kia ora my name is Cheri Taylor and I am lucky enough to be one of the Early Childhood Teachers here at Okara Educare.
I have my Bachelor's Degree in teaching (Early Childhood) and have many years worth of teaching experience. I also have my first aid certificate and I am a fully registered teacher. I live here in Whangarei with my husband Joel and our tamariki Ruby and Noah.
I look forward to getting to know you as we continue learning and teaching alongside and with each other, your tamariki and your Whānau.
Ginny Liu
Registered Teacher
Kia ora, ko Ginny Liu taku ingoa. I have worked with children and their families in early childhood education for about 5 years and I continue to love my journey of discovery, connections, learning and fun, happy moments. I have a Bachelor of Science Education from Shanghai, China and taught chemistry in a high school there for 13 years.
After that, my husband and I decided to move to Auckland with my our 2 sons Daniel and Anthony where I completed my Post Grad in Teaching and became a qualified ECE teacher.
I am passionate of the work we do in ECE, and strive to create a positive and fun learning environment for your precious tamariki. I am looking forward to getting to know you, as you and your tamariki become part of our extended whānau.
Karen Lee
Registered Teacher
Kia ora tatou ko Karen Lee toku ingoa.
I am a full-time teacher here at Okara Educare.
I have been working for Educare since June 2010. I have a Bachelor of Teaching Early Childhood through Open polytechnic. I have lived in Whangarei most of my life and love it here.
My passion is Te Reo Māori and I look forward to sharing this with you and your children as we learn together.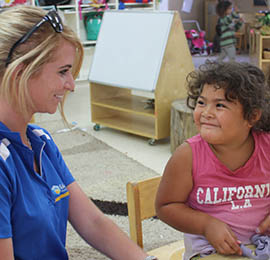 Nicole Wallace
Provisionally Registered Teacher
Kia ora my name is Nicole Wallace, I am 23 years old and I am one of the teachers in the over 3's area.
I am qualified with my Bachelor of Education as a provisionally registered teacher. I have been working in Educare for 5 years now and look forward to the years to come! I look forward to getting to know you all and working alongside your tamariki.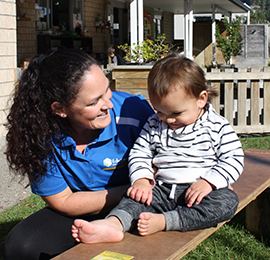 Alicia Cartledge
Teacher
I joined the Okara whānau in 2017 and am excited to work alongside you and your tamariki.
I hold a Bachelor of Education, Diploma of Teaching (Primary). I am currently unregistered and am looking into upgrading my qualification to Early Childhood.
I was born and raised in Whangarei, leaving to study in Auckland then to Travel and work around the world.
Upon completing my Degree at Auckland College of Education, I went onto work as a relief teacher in schools and then as a Full time Nanny.
This was an amazing privilege, taking me around the world, working and living in Egypt, Bermuda, United Arab Emirates and the UK.
My husband and I moved back to NZ in 2015 when I was 7 months pregnant with our first baby, who now attends another Educare centre.
Georgia Beattie
Teacher
Kia ora, I'm Georgia,. I grew up in Ruawai living on a farm and have found that that has opened me up to a range of life skills. Farm life means that I'm not afraid to get messy, and I love that messy play is encouraged at our centre. Every year my family and I travel down the Kaipara Harbour where we camp for a week at Waikeri, which we consider our second home.
I am fortunate enough to be able to turn my passion into a career pathway. This year I will start my study for a Bachelor of Early Childhood Education through Open Polytechnic. I hold an up to date First Aid Certificate.
I look forward to getting to know both you and your tamariki, and discovering all that they are capable of.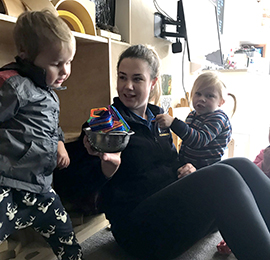 Kayla Scott
Teacher
My names Kayla, I'm 23 and have recently started my journey with Okara educare.
I was raised in Whangarei on a small farm with my 3 younger siblings, in 2015 I left Whangarei to live in Australia with my partner after a year we moved to Ireland and traveled Europe for the next 8 months.
When I returned home i got a job helping manage the kathmandu retail store, until I found a job with my true passion, working with children.
I am really enjoying my new position at and look forward to meeting you all and working alongside your tamariki