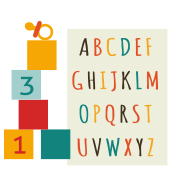 >
The Okara Team
This is our team of teachers and staff at Educare Okara. Scroll through to find out more about our teaching team.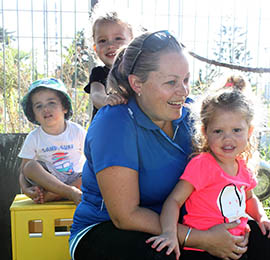 Cheri Taylor
Centre Manager
Kia ora my name is Cheri Taylor and I am lucky enough to be the Centre Manager here at Okara Educare.
I have my Bachelor's Degree in teaching (Early Childhood) and have many years worth of teaching experience. I also have my first aid certificate and I am a fully registered teacher. I live here in Whangarei with my husband Joel and our tamariki Ruby and Noah.
I look forward to getting to know you as we continue learning and teaching alongside and with each other, your tamariki and your Whānau.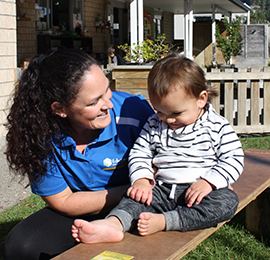 Alicia Cartledge
Provisionally Registered Teacher
I joined the Okara whānau in 2017 and am excited to work alongside you and your tamariki.
I hold a Bachelor of Education, Diploma of Teaching (Primary) as well as a diploma in Early Childhood Education.
I was born and raised in Whangarei, leaving to study in Auckland then to travel and work around the world.
Upon completing my Degree at Auckland College of Education, I went onto work as a relief teacher in schools and then as a full time Private Nanny.
This was an amazing privilege, taking me around the world working and living in Egypt, Bermuda, United Arab Emirates and the UK.
My husband and I moved back to NZ in 2015 and settled back in Whangarei to raise our family.
Karen Lee
Registered Teacher
Kia ora tatou ko Karen Lee toku ingoa.
I am a full-time teacher here at Okara Educare.
I have been working for Educare since June 2010. I have a Bachelor of Teaching Early Childhood through Open polytechnic. I have lived in Whangarei most of my life and love it here.
My passion is Te Reo Māori and I look forward to sharing this with you and your children as we learn together.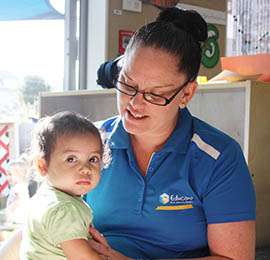 Karla Macken
Provisionally Registered Teacher
My name is Karla. I have been lucky enough to have worked in the Educare Okara team for the past several years, and have now become a permanent member of the team working full time as I have recently graduated with my Early Childhood Degree.
I look forward to getting to know you all and work alongside you and your tamariki and continuing to work alongside a great team.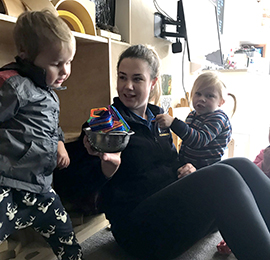 Kayla Scott
Teacher
My names Kayla, I'm 23 and have recently started my journey with Okara Educare.
I was raised in Whangarei on a small farm with my 3 younger siblings, in 2015 I left Whangarei to live in Australia with my partner after a year we moved to Ireland and traveled Europe for the next 8 months.
When I returned home I found a job with my true passion, working with children.
I am really enjoying my new position at and look forward to meeting you all and working alongside your tamariki. Kayla is currently on maternity leave.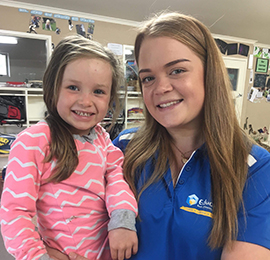 Anna Mackie
Teacher
Kia ora my name is Anna Mackie and I have had the opportunity of returning to Okara Educare after living overseas in Canada since March 2017. I am now back at Okara and will be starting my degree in early childhood education starting the beginning of 2019. This is very exciting for me as I get to complete my studies at this wonderful centre, as well as working and learning alongside you your tamariki.