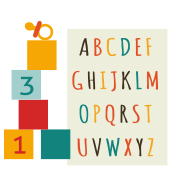 >
The Orewa Team
This is our team of teachers and staff at Educare Orewa. Scroll through to find out more about our teaching team.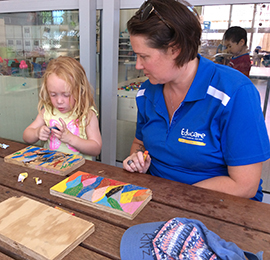 Teigan Verduyn
Registered Teacher
Hi my name is Teigan and I have a Bachelor of Education in teaching and are a fully registered teacher.
I live in Waitoki with my Husband Duncan, our beautiful daughter Frankie, who you may have seen at the Centre with me, and our dog Penny. I enjoy spending time with my family. I feel that every child has a different learning style and pace and each child is unique, not only capable of learning but also capable of succeeding.
"While we try to teach our children all about life, our children teach us what life is all about" – Angela Scwindt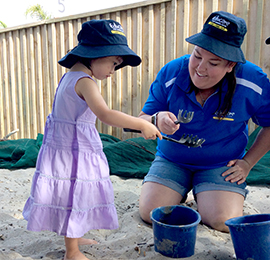 Sarah Green
Registered Teacher
Hi I'm Sarah, I have been teaching for many years and I am honoured to be working in the over 2's room here at Educare Orewa. In 2013 I gained my Bachelor in Teaching through AUT. I enjoy spending time outdoors, going on walks, gardening, going on the boat, going to the beach, swimming and scuba diving. But most of all I love to spend time with my family.
I believe that by following what children are interested in and setting up a wide range of experiences to extend their interests, is the best way for our children to learn. Giving children opportunities to try new things, to take risks and become confident and competent learners is very important.
"You have brains in your head. You have feet in our shoes. You can steer yourself any direction you choose." – Dr Seuss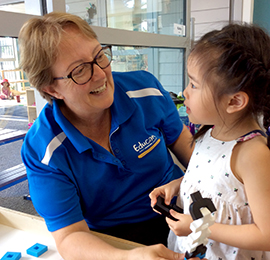 Tracey Acott
Registered Teacher
I'm Tracy, and I am excited to get to know your children and families at Educare Orewa.
I have over 15 years of Early Childhood Education experience. I attended AUT where I graduated with a Bachelor of Education qualification in 2011.
I live in Hatfield's Beach, and have one daughter who is also teaching at an Early Education Centre in Albany. I enjoy socialising with friends, reading, swimming and gardening.
I believe children are naturally curious and capable and are able to lead their own learning with the guidance, patience and respect of teachers.
I am passionate about promoting children's connection and learning in nature and developing their understanding of the principles of sustainability and respect for our environment.
Michelle Smith
Registered Teacher
Hi I'm Michelle Smith, one of the teachers here at Educare Orewa. I graduated from AUT in 2016 with Bachelor of Education, specialising in Early Childhood education, and I am currently provisionally registered. I have lived in Orewa my entire life and love everything that the coast lifestyle has to offer. Outside of teaching I enjoy spending time with family, and taking my dog out t explore the local beaches and forests.
I believe in giving children the time, freedom, space and resources that they need so then they are able to develop the skills and knowledge to become confident and competent in what they want to do.
Terry Clarence
Teacher
Kia ora, my name is Terry. I am passionate about providing quality care to our tamariki and feel privileged to be working with a fantastic team of kaiako. I like to encourage the children's own creativity and individuality. Children succeed when they are valued, nurtured and respected.
"Ahakoa he iti he pounamu" – Despite being small you are of great value.
Rielly Neven
Teacher
Hi, I'm Rielly and I am working as a teacher at Educare Orewa. I am from Canada and have been in New Zealand for two years now. I have worked in the ECE Sector in Canada for many years. I have three younger sisters and I speak both French and English.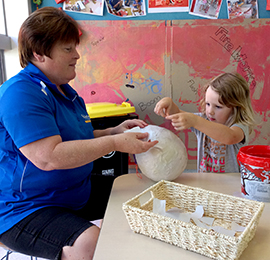 Fiona Walker
Teacher
My Name is Fiona. I was born in Ledston in England. Our Family Emigrated to New Zealand in 1974, and I am the oldest of 3 siblings. I am married to Mike and we have a Son Liam who attends Auckland University.
I have worked in Early Childhood since 2011, and have a real passion for encouraging children to explore new things. I love arts, crafts and messy play of many sorts. I also enjoy mat time, sharing news, stories and dancing to music. My interests are quilting, sewing, long walks and spending time with Family and Friends.
I hope to make your child's learning journey here at Educare Orewa a time that they will remember fondly.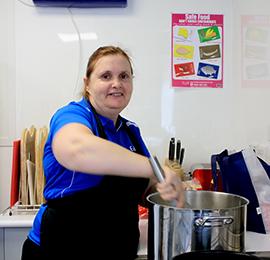 Sheree Sullivan
Nutritionist
Hi I'm Sheree, I grew up in Dargaville but have lived in Auckland for many years with my husband Sean and daughter Kayla. I am a qualified chef by trade. I have worked in childcare for the past 9 years cooking and have loved it. I look forward to serving up lots of delicious and nutritious meals for the children and getting to know everyone at Educare Orewa.