Parua Bay
>
This centre opened in February 2010 and already its reputation for quality childcare precedes it. The teaching staff focus on creating a safe, warm, friendly environment where children can grow and learn.
This is enhanced by the implementation of Te Whāriki at the centre. Te Whāriki encourages a holistic approach to learning and the development of positive relationships with the children who attend and their whānau.

The Centre has been purposely built to cater for the needs of children from the age of 3 months until they go to school. It was designed to take advantage of the natural light and space around us. To that end, as many of the resources as possible are made from natural material. It also has a large grassed outdoor area where sandpits and logs provide challenges for all the children.
Parua Bay
6 Lamb Road, Parua Bay
Parua Bay Childcare also known locally as "Pukeko Place" is located in Parua Bay Village and services the Parua Bay and Whangarei Heads Area.

>
Come in and have a look around anytime or you can contact us at
09 436 5544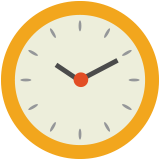 >
Opening Hours
7:30 - 5:30 Mon - Fri