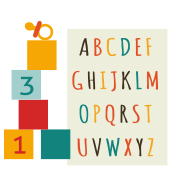 >
The Parua Bay Team
This is our team of teachers and staff at Parua Bay Childcare. Scroll through to find out more about our teaching team.
Hayley Leggett
Centre Owner and Manager
Hi, my name is Hayley and I own Parua Bay Childcare, along with my husband Shane, and Alan and Jackie Lints. We saw a need for childcare in Whangarei Heads so started the centre in February 2010.
I love getting to know all the local families – this really is a fantastic community!
I am a mother of 2 young girls who go to Parua Bay School, and when I'm not at work I love fishing and watching sport.
Zoe Cumming
Team Leader Over 3s - Registered Teacher
Hello, I am Zoe and I am the Team Leader with the Over 3's in our 'Pukeko Room'. My belief is that children learn best when they are provided with a rich, safe and stimulating environment with teachers that are caring and engaged in their learning. I aim to support children in becoming confident and capable learners with inquisitive minds and to build meaningful relationships with their peers and teachers. Children learn through their play, so I want to develop a fun and inviting place where children feel comfortable and want to engage.
I am a mother of 3 young children, whose lives have been involved in Early Childhood Education for over 17 years. I have taught all ages under 5 and am passionate about helping children reach their full potential. I am fully registered with my Diploma in Teaching (ECE).
Linda Schalfi
Registered Teacher
I am a qualified ECE teacher and received my 3 year diploma in Pre-Primary in Cape Town, South Africa in 1982 and have since been teaching in Early Childhood Centres both in South Africa and New Zealand. I immigrated to New Zealand together with my husband and two sons in 2008 and lived in Hamilton for the first 2 years before making our way up North to Whangarei. My husband is a farmer and we live on Lamb Road on a lifestyle block.
My interests are music and art, which I enjoy incorporating into my daily routine with the children. I have a passion for all children and love to watch how they grow and develop. I find teaching such a rewarding profession and count myself privileged to be able to work with children.
Angela Whittam
Registered Teacher
Kia Ora, I came to New Zealand from England in 2007 and moved to Whangarei Heads with my husband and two daughters. I enjoy spending time with my family – going to the many beaches in this area, gardening and watching sport. I enjoy seeing my children being active in different sports – swimming, netball, rugby and surf-lifesaving.
I have completed a Bachelor of Teacher specialising in Early Childhood Education. The reason I wanted to become and Early Childhood Educator is that I like to see children grow and develop through their interests in an environment that is stimulating, challenging and reflects the area in which we live. My teaching philosophy is based on respect and helping children develop into being competent, capable life-long learners.
Janie Camuso
Registered Teacher
Hi, I'm Janie and I work in the Pukeko Room. I was born and raised in the beautiful Miami, Florida and graduated with a Bachelor of Science in Early Childhood and Primary School Education from the University of Miami.
My husband and I raised and homeschooled our two children on our sailboat in the Caribbean (British Virgin Islands) for 8 years before moving to New Zealand. We recently became New Zealand Citizens and are proud to call New Zealand home.
Cassandra Butler
Registered Teacher
Hi, I'm Cassandra I work in the Fantail room, my passion is for Infants and Toddlers.
I grew up in Whangarei and when finishing school I moved to Christchurch.
In 2006 I graduated with a Diploma of Teaching ECE and decided after three years of being away from my family it was time to move home.
I married my husband Glen in 2010 and we have two wonderful boys who keep us busy.
I enjoy spending time with family and friends, camping, fishing and in the winter I play hockey which I have played since I was five.
I believe early childhood is a place where each and every child and family should feel safe, secure and nurtured, and it is an honour to be apart of your child's growth and development.
Cheville (Chevy) Vette
Registered Teacher
Kia Ora
Ko Chevy ahau
I have a Bachelor of Education (Primary) and have been teaching in the Whangarei area since 2004. After a small break from teaching, I realised that my passion lay in Early Childhood.
I enjoy being energetic, bubbly, interactive and vibrant – creativity would be a strength of mine, and of course I am at the perfect centre to encourage these attributes with both staff and students.
Averil Evans
Registered Teacher
Hi, I'm Averil and I grew up in Port Wells, near Warkworth. I trained in Early Childhood Education in Auckland then travelled to Canada for one year in my early twenties. Seventeen years later I returned from England with an English husband, and we moved to McLeod Bay in 2010. I like to be outdoors, gardening, walking, cycling, on the water, and I have an interest in photography.
I enjoy the community spirit we have in the area, and it is reflected in the great families we meet at Parua Bay Childcare.
Stacey Smit
Teacher
Kia ora, Goeie dag,
After moving from South Africa as a child and living in Auckland, my partner Cameron and two children, Dylan and Leah moved to Parua Bay.
Family has always been very important to me so spending quality time with my children inspired me to look into a career in early childhood education. This career path enables me to be a part of their development and the learning experiences that take place. This is especially significant as Leah is in her early years. These aspects eventually lead me to employment at Parua Bay childcare.
I am very passionate about children and all that contributes to their learning. This includes, how they learn, develop and enabling them to build strong, positive relationships. I am excited that my family are able to be a part of this happy, natural and nurturing environment.