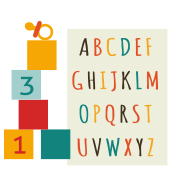 >
The Pokeno Team
This is our team of teachers and staff at Educare Pokeno. Scroll through to find out more about our teaching team.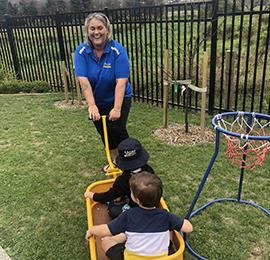 Catherine East
Centre Manager
Hi my name is Catherine. I have three children and two grand babies. I have over 25 years experience in ECE with a passion for infants and toddlers and empowering my team to be the best they can. Building strong relationships with whānau and tamariki is very important to me.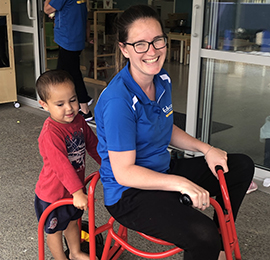 Kaitlin Groom
Registered Teacher
Kia Ora, I'm Kaitlin Groom. I'm from Tuakau. I have a son and come from a very big family. This has helped me with my career choice and stepping into Early Childhood. This also helps with my link to Maori culture and Beliefs.
I am very involved in the local community. I coach sports, help at the athletics club and play netball and soccer. I have been teaching for 5 years. My passion is community and the outdoors.
Tanja Hans
Registered Teacher
Kia Ora my name is Tanja Hans. I live on a lifestyle block in Pokeno with my partner and our animals. I have a Bachelor in Early Childhood Education as well as a Graduate Diploma in Primary Education. Over the last eight years I have worked in both primary schools and Early Childhood settings across South Auckland. I enjoy baking, gardening, music, learning languages and spending time with friends and family.
Dora Wang
Registered Teacher
Kia ora. My name is Dora. I am from China. I had been an early childhood teacher for two years in China before I came to New Zealand for a gap year in 2016. After one year's life of being a backpacker, I started to pursue my third qualification, a graduate diploma in early childhood teaching in 2017, as I still had a strong passion for working and growing with children. While I was doing my study, my experience with children grew everyday. I have graduated in January 2019 and I am now registered as a qualified teacher. I look forward to meeting with and working alongside your children, yourself and the teaching team here at Educare Pokeno.
Amy Zhang
Registered Teacher
Kia Ora, I am Amy. I view tamariki as capable and competent life-long learners.
I like to encourage tamariki to make their own learning choices, problem solve, observe and explore at their own pace with support from kaiako, whānau and their peers.
I value the importance of child initiated play based experiences.
I aim to enhance teachable moments by working alongside tamariki, introducing them to new ideas by modelling language, introducing mathematical concepts, offering science, literacy and sustainable practices.
Casey-Leigh Burgess
Teacher
My name is Casey-Leigh Burgess, I live in Pukekohe and grew up in the Franklin area.
I have experience as a nanny and a relief teacher, as well as raising my own three children.
I am delighted to be working with your tamariki at Educare Pokeno.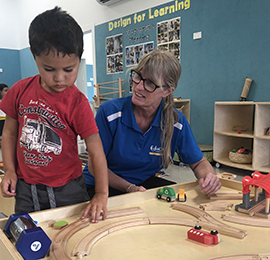 Angela Gernhoefer
Teacher
Hi i'm Angela.
I have three beautiful daughters, a teenager and younger twins. I live in Maramarua and enjoy the country lifestyle.
I have been in Early Childhood for over 20 years and love working with children. I am looking forward to working with your children and families.
My hobbies are spending time with family and motor sports.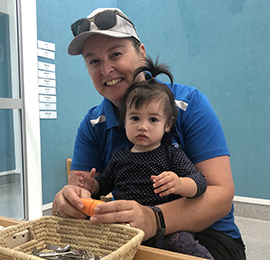 Angela Millar
Teacher
Kia ora my name is Angela and I am a Kiako here at Educare Pokeno. I have called Pokeno home for the last 17 years and together with my husband we are raising our three boy 16,14 and 11 years. For the past 6 years I have worked in primary education in a varied role with a focus on English as a second language for learners. I am excited to join the team at Educare Pokeno, supporting our tamariki as they begin their education journey.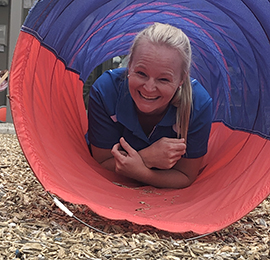 Stacey Gough
Nutritionist
Hello my name is Stacey, I am a qualified Nutritionist and Chef, my family and I have lived in Pokeno for 4 years, I have a 12 year old daughter and a 9 year old son. In my spare time I enjoy cooking and spending time with my dog Marley.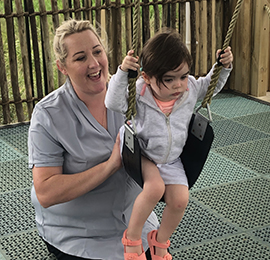 Charlotte Powell
Administrator
Hi i'm Charlotte and I am the centre administrator for Educare Pokeno.
Originally from Rotorua my background is in hotel management and administration.
I became involved with Early Childcare when my daughter was one year old and first attended daycare herself. Since then I have worked on the floor and behind the scenes in the sector. I feel I have found my perfect job where I also get to watch my son (who attends the centre) grow and thrive on a daily basis as he learns through his play.