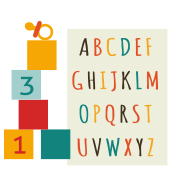 >
The Taupiri Team
This is our team of teachers and staff at Educare Taupiri. Scroll through to find out more about our teaching team.
Gillian Rajan
Centre Owner, Regional Manager
I am married to Luke and we have three children; Helen, Elizabeth and Reuben. Luke was born in Kerala, India and both of us worked at Ruakura Agricultural Research Centre, where we met. I was a secondary school teacher and I taught Biology, Horticulture and junior Science. I studied at the University of Waikato where I completed the Graduate Diploma of Teaching-Early childhood, and have a particular interest in working with children to explore the world around them. I am the Owner of Educare Taupiri so please feel free to come to me with any questions. Apart from spending precious time with family and friends, my interests are my garden, sport (especially hockey), reading and our lifestyle block just outside of Hamilton. I look forward to working with you.
Megan Haynes
Centre Manager, Registered Teacher
I am a Qualified ECE registered teacher who has 5 years' experience. I am very passionate about teaching young children and love how every day is different and exciting. I am a creative, outgoing and fun person who will enjoy playing, exploring and learning alongside your children. My family is very important to me, I have two brothers, one older and one younger. We grew up on a farm, in Katikati with the beach very close, so I love being outdoors.
Leah Pollock
Registered Teacher
He mihi nui kia koutou
Ko Tainui tōku waka
Ko Taupiri tōku maunga
Ko Waikato tōku awa
Ko Ngati te Ata tōku iwi
Ko Leah Pollock toku ingoa
E wha aku tamariki
Ko au he kaiako ki te kohongahonga o Educare Taupiri
No reira tēna koutou tēna koutou tēna tatou katoa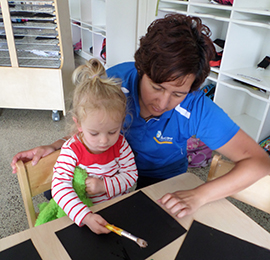 Charmaine Anderson
Team Leader, Registered Teacher
Ko Tainui te waka
Ko Pirongia te maunga
Ko Waipa te awa
Ko Maniapoto te iwi
Ko Ngāti Rora te hapu
Ko Te Tokanga-nui-a-noho te marae
Ko Shakaia, raua Ko Riki, Jordan, Levi oku tamariki
E mahi ana ahau ki Educare Taupiri
E noho ana ahau ki Horotiu
Ko Charmaine Anderson toku ingoa
No reira tēnā koutou tēnā koutou tēnā koutou katoa.
Kia ora, I'm Charmaine Anderson Head Teacher of the infants/toddlers for Educare Taupiri. I have recently graduated with a Bachelor of Teaching degree. I have a passion for teaching children in early childhood and supporting children as they learn and grow in the early years of their journey.
Rose Simpson
Registered Teacher
I am excited to be working with the children and families at Taupiri Educare. I believe each child is unique and has their own special gifts to contribute to society. I delight in supporting children to learn and grow, encouraging them to make their own discoveries and to take some risks along the way. I support children to develop life-ling learning skills and dispositions like kindness, responsibility, trying new things and developing a love of learning. I believe it enriches children's lives to learn about Maori heritage the different cultures of our community.
I am from Gisborne, but have spent the last 20 yrs living in Whitianga on the Coromandel Peninsula.
Heidi Marsh
Registered Teacher
Kia ora taatou katoa te whaanau o Taupiri Educare.
Ko au tetehi o ngaa mokopuna o Reitu raua ko Reipae, noo reira
Noo Ngapuhi nui tonu tooku paapa
No Waikato tooku maama
I tipu ake ahau i Waiuku
Ko Heidi tooku ingoa
Teena koutou, teena koutout, huri noa i a taatou katoa

My philosophy is to see all tamariki thrive and become who they want to be in the future. With the guidance and support of their whaanau, we are able to work side by side to assist every child along their learning journey.
Violet Kanawa
Teacher in Training - Year 1
Ko Violet Kanawa tooku inoga
Ko Karioi raua ko Pironiga te maunga
Ko Waikato te awa
Ko Waingaro raua ko Parawera te marae
Ko Rahui Pokeka ahau
Kia ora my name is Violet Kanawa I have been in early childhood for several years and have found working with our young children and their families a pervilage and honour. I have been working at Taupiri Educare for two years and working alongside wonderful and experienced teachers who are sincere and genuine about children's learning and development. I am in my first year of study at Wintec in Hamilton and have found it an awesome experience learning new ways to enhance my teaching practice. I look forward to meeting all whanau member, and to the many years to come. Kia ora
Claire Rogers
Nutritionist and Teacher
My name is Claire. I have been working at the Taupiri Educare for the past two years; prior to that I was front of house at the Hillside Hotel in Huntly. I spent approx. five years working there.
I lived in Sweden for twenty two years after moving there at age 19.
Various jobs were undertaken which included waitressing and running my own business as a nail technician. The majority of that time was spent as a personal assistant/nanny to a prominent American family.
Also I am a certified massage therapist in my spare time.
My interests are golf and tennis and enjoy walking my two dogs.
Do try to spend as much time as I can with family.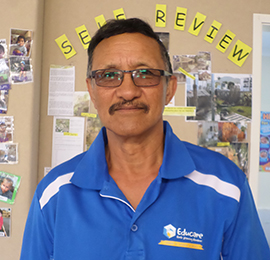 Tukatahi Te Aoturoua
Van Driver