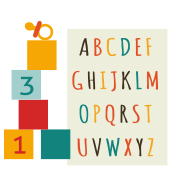 >
The Warkworth Team
This is our team of teachers and staff at Educare Warkworth. Scroll through to find out more about our teaching team.
Chloe Stone
Centre Manager - Registered Teacher
I have been working in Early Childhood for over 10 years; I am a fully registered and Qualified ECE teacher and have worked with both the Under 2 and Over 2 environments.
I am an extremely passionate, nurturing and energetic manager with a wide range of knowledge. I believe in creating beautiful environments for children to be able to learn and play in and have a sense of belonging and wellbeing in their environment. My personal teaching philosophy is interwoven with the Reggio Emilia philosophy, RIE, Te Whariki the natural environment plays a big role too.
I am a mother to 3 young children, and my partner and I enjoy raising our children in the country. Chloe is currently on maternity leave.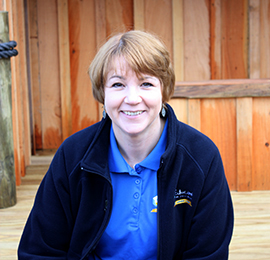 Lisa Corteen
Registered Teacher - Acting Centre Manager
Hi, my name is Lisa and I have lived in the local community for over ten years. I am originally from England and I qualified in NZ with a Diploma of Teaching in 2012.

I have been teaching for three years now and I am very passionate about early childhood learning, I love art and encouraging young children to express themselves visually and verbally. I have two boys who both attend Mahurangi College and I am very privileged to be a part of Educare Warkworth.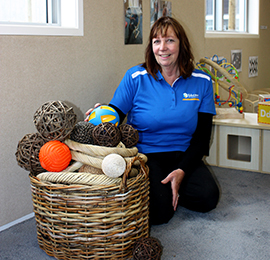 Barbara Bambery
Registered Teacher
Hi my name is Barbara Lois Bambery, I am a Registered Early Childhood Teacher
with a Bachelor Of Early Childhood (Teaching).

I have been working in Early Childhood for many years and enjoy working with this age group. Through noticing, recognising and responding I am able to plan and extend children and implement Te Whariki The Early Childhood Curriculum.

I have one son Jordan who is a qualified builder working in the busy city of Auckland,
where I was also based working in Early Childhood, I now look forward to working
locally. I look forward to getting to know the parents/whanau, children at
Educare Warkworth.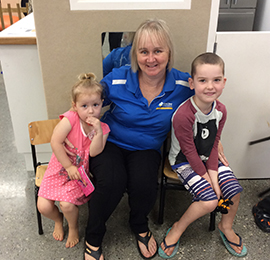 Sandra Pearce
Registered Teacher
Kia ora, my name is Sandra Pearce but most people call me Sandy. I recently moved from Bayswater to Matakana. I'm married and have three adult children.

I practiced as a registered nurse for many years before a career change. In 2011 I graduated from AUT with a Bachelor of Education (ECE). I have been working full-time since mostly with infants and toddlers.

I'm really excited about joining the Warkworth teaching team and getting to know the children and their whanau.
Kelly Boyle
Provisionally Registered Teacher
Ki ora, I'm Kelly. I was born and raised in West Auckland but have just recently moved to Warkworth with my husband Johnny and our children Brayden and Alivia. They both attend Warworth Primay School. We are very familiar with our new community as we have camped at Martin Bay for year, and glad to call Warkworth our new home.
I have a degree in ECE and will soon be fully registered. Working with children has been a passion of mine for as long as I can remember. I really enjoy the care and nurture aspect of working with infants and toddlers and being part of their learning. I believe that the best way for young children to learn is through play and exploration.
I am look forward to getting to know you and your child here at Educare.
Makaylah Banks
Teacher
Hi, my name is Makaylah Banks. I have recently moved back to the community after living in Auckland for 2 years. I was born and raised in Warkworth and am glad to be back and raising my little boy Lukah in the same place my partner and I were raised.

I have been working in childcare for many years now and have just come back after a year on maternity leave. I have a massive passion for the under 2s. I really enjoy messy play and being part of the children's day to day activities. I am really looking forward to building a relationship with not only the children at Educare Warkworth but there families also.
Brieze Abrahams
Nutritionist
Hi, my name is Brieze I have lived in Warkworth most of my life. I spent my childhood living in Omaha and will soon be living in Point Wells.
After school, I worked in Hospitality but have always wanted to have a career working with children.

I work mostly in the kitchen here at Educare and I help out with the children when needed.

In the next couple of years I am looking forward to starting my early childhood studies as it has always been my chosen career path. I am excited to be working with amazing children and getting to know them more and more each day!