Management Team
Our journey in Early Childhood Education was not business driven but more to spend some quality time with young son Sam. In 2005, we purchased our first Early Learning Centre when Alan returned from overseas after a contract with Welsh Hockey, overseeing their international hockey program, and as a Director on Great Britain's Olympic Hockey Board. Jackie was working for a successful law office in Wales and had a budding law career. Both Alan and Jackie's families have had a long association with the education sector.

On our return to New Zealand we really wanted to put family first. Our son Sam was the catalyst for purchasing a centre in Whangarei and we had four great years seeing him grow there as well as learning about Early Childhood in New Zealand. Alan's daughter Chloe, started working in the Educare family before qualifying in Hotel Management. Marianne Walker managed that centre for us in Tikipunga at that time and has since grown with us to be the General Manager of the wider organisation.

We now own over 10 centres throughout the North Island and are able to provide these communities with centres that have a focus on: sustainability, safe natural play areas for the tamariki and great enthusiastic staff which all contribute to incredibly stimulating environments. What we want to do is create a unique service that is centred around your tamariki, for that is what we wanted as parents.

If you wanted to sum us up it would be "whānau first" and giving back to local communities, while learning, laughing and playing.

Ka Kite ano

Alan and Jackie Lints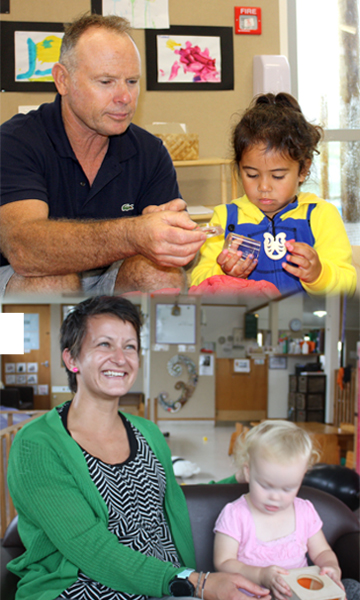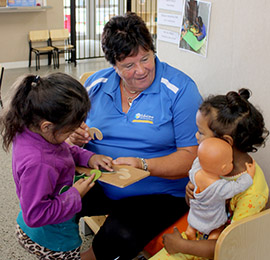 Marianne Walker
General Manager
Kia ora
I am genuinely interested in all children as they are our future and so full of potential. So many families and their children pass through the doors of Educare centres and it is still a priviledge to work with, support and see them transition to school capable and ready to fly. My own family- five children and grandchildren are my delight and I am so proud of them all; I love just watching and listening to their banter on our big get togethers. My personal interests are being with my friends, pottering in the garden and impromptu travelling with family or friends. Educare's owners, Alan and Jackie Lints, support me to achieve my goals. I love working for Educare.
Gillian Rajan
Regional Manager
I am married to Luke and we have three children; Helen, Elizabeth and Reuben. Luke was born in Kerala, India and both of us worked at Ruakura Agricultural Research Centre, where we met. I became a secondary school teacher 9 years ago and I taught Biology, Horticulture and junior Science. I studied at the University of Waikato where I completed the Graduate Diploma of Teaching- Early childhood, and have a particular interest in working with children to explore the world around them. I am the Manager/Owner of Educare Taupiri so please feel free to come to me with any questions. Apart from spending precious time with family and friends, my interests are my garden, sport (especially hockey), reading and our lifestyle block just outside of Hamilton. I look forward to working with you.
Vicki Allen
Human Resources Manager
Hi, Im Vicki, the Human Resources Manager for Educare.  My husband and I have been living in Northland for over 20 years, and are proud to have raised our two now young adult children in the Northland community.

My background is 28 years of Operational Policing, 18 of those in the Northland District.  I also continued my education and achieved a qualification as a legal executive.  I took on the role as Human Resources Manager for Educare, as a career change.

It is a pleasure working with caring and hard-working teachers, who all have the best interests of our children, families and community at the centre of their focus.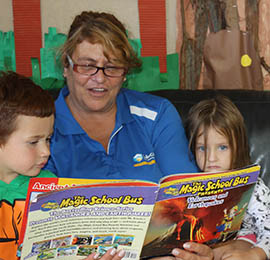 Karyn Connelly
Regional Manager
Kia ora tatou.
Ko Karyn toku ingoa
I have a diploma of Teaching (ECE), Certificate in Behavourial and Learning Difficulities, First Aid Certificate and am a fully registered teacher.
I have 3 children and 5 grandchildren and live here in Whangarei with my husband.
I look forward to working with and alongside you and your child.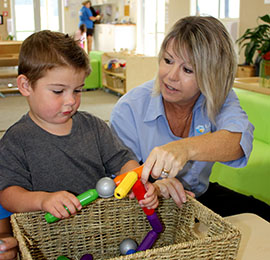 Gillian Kyte
Administration Manager
I am the Administration Manager for Educare Group, currently based at the Totara Park office.

I have worked in Administration for 30 years of which the last 5 years have been for Educare.

I have lived most of my life in Whangarei. I am married with 3 sons and 4 stepsons. We are expecting our first grandchild in a few months.

Although I am office based I love the environment I work in, to see and hear the children laughing and playing enriches my day.
Samantha Harrison
Human Resources Coordinator
Kia Ora - I'm Sam. Originally from Otago, I have migrated to sunny Northland and bought my first home with my partner.
I hold a Bachelor's degree in Human Resource Management and Marketing. After working in marketing, I made the decision to pursue my career in Human Resources in the UK. Working in the education sector in Scotland, made me realise my passion for the industry and supporting those who help grow our future leaders.
I am thrilled to be back in New Zealand, working alongside the wonderful team at Educare and being a part of the Northland Community.