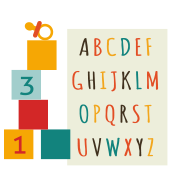 >
The Kapiti Team
This is our team of teachers and staff at Educare Kāpiti. Scroll through to find out more about our teaching team.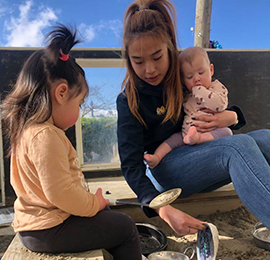 Hebe Zhao
Centre Manager, Registered Teacher
Kia ora and Ni Hao (hello), my name is Hebe, I'm a registered teacher, graduating from Victoria University in 2015. I love what I do and have a passion for nurturing children and supporting them to become confident and competent learners. I believe in the power of free play, the importance of learning through play and highly value creating a rich learning environment where children can have fun and are challenged in a safe way.
In my free time I enjoy going to the gym, probably a little too much (sometimes at 4:30 in the morning, call me crazy), walking around the neighbourhood, going shopping and building Lego! I also love coffee, getting tattoos and singing along to songs on full blast while driving. I am very excited to be part of the team.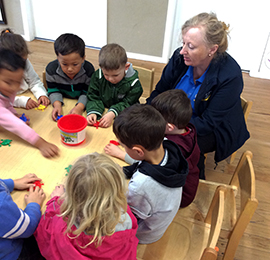 Wendy McGregor
Assistant Manager, Registered Teacher
I trained as a primary teacher when dinosaurs roamed the earth. But then got distracted and spent a long time working as a communicator capturing audio sound bites and putting complex stories into simple language. It wasn't until I had a child of my own and spent time in a preschool, that I realised how exciting the first five years can be and how the ECE curriculum supports and nurtures enquiry, exploration and discovery. I quickly added an early childhood qualification to my CV. I see my role as threefold, to help provide a warm and caring environment for your Tamariki, to help him or her become the best they can be and to share their milestones along the way with you. ECE is fun and that's the way it should be.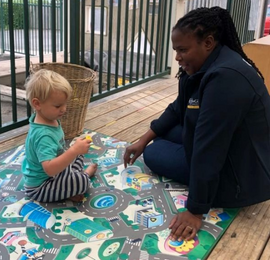 Annette Tuwe
Registered Teacher
Mhoroi! Greetings! My name is Annette Tuwe. I come from Zimbabwe where I was a primary school teacher for over 12 years. I have been in New Zealand with my husband and two children (now adults) since 2003.
My early childhood teaching journey started in 2008 after obtaining a Graduate Diploma of Teaching (ECE) from Massey University. Outside of work, I love gardening, going for walks, sightseeing and reading inspirational stories/books.
I am passionate about working with tamariki and watching them grow into their unique potential is very rewarding. I believe that a loving, nurturing, supportive and empowering learning environment is key to tamariki learning and developing.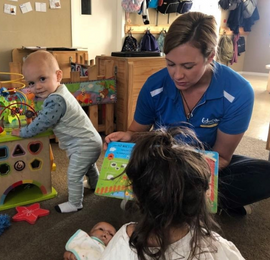 Courtney Morrissey
Registered Teacher
Hello, my name is Courtney. I'm a trained Primary School Teacher but decided to move to ECE to work alongside my young son, Riley.
We are very excited to be at this beautiful centre!
I live in sunny Otaki Beach with my husband, baby and 2 fur babies (dogs). In my spare time I love doing arts and crafts, going to the beach and exercising.
I look forward to getting to know you and your family.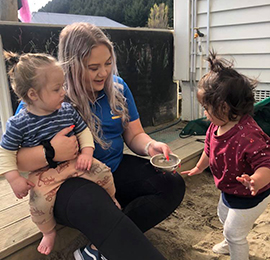 Shannon Birrell
Teacher
Kia Ora, I'm Shannon Birrell. I work in the Kiwi room here at Educare Kāpiti. I've lived in Kapiti for the last 8 years and it's been such an incredible community. I've worked with high needs and special needs children in the past and I'm taking the next step in my career and I'm beyond excited to join the Educare Kapiti team. Child care is something that is very important to me, giving your children all the support and guidance they need to grow will be my top priority. Looking forward to meeting with you all soon!!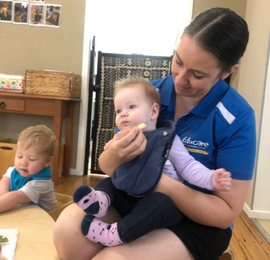 Renee Stubbings
Teacher
Kia Ora, my name is Renee Stubbings.  I have recently returned to work after having my 3rd baby. I live on the Kāpiti Coast with my husband Caleb and our children.  I have been in the Early Childhood industry for over 10 years and I am very passionate about working with Under twos.  I really thrive on making connections with whānau and their tamariki and chatting about their children.  In my spare time, I can be found doing a variety of things such as reading, cooking, gardening and creating shirts with my cricut.  I absolutely love Harry Potter (I am a Hufflepuff if anyone wants to know) and coffee.  I look forward to getting to know you and your family.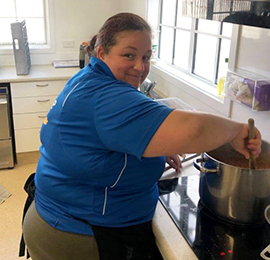 Rebecca Caldwell
Nutritionist
Hello my name is Rebecca Caldwell, I am a qualified Chef and baker and have been in ECE since 2018. I love cooking nutritious food for the children. I have school age girls myself nearly, which keeps me on my toes. My hobbies and passions include baking, gardening, crochet and movies.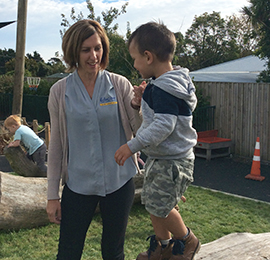 Kaylene Berry
Administrator
Hi, my name is Kaylene and recently joined the Kapiti team as an Administrator working part-time. I have lived on the Kapiti Coast since 2017 with my husband and our two girls and enjoy the lifestyle that the Coast has to offer. I look forward coming into work and working alongside a great bunch of teachers who are all clearly passionate about early childhood education which is evident from the happy smiles and laughter heard from the children when I am in the office.
I am excited to work alongside the teachers and all the families in helping to create a fun, loving, creative, supportive, caring and safe environment. I look forward to meeting you and your little ones and to help you with any enquiries you may have.