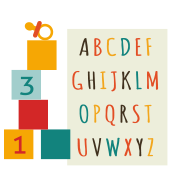 >
The Kapiti Team
This is our team of teachers and staff at Educare Kāpiti. Scroll through to find out more about our teaching team.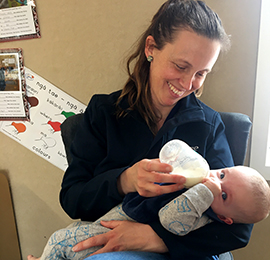 Helen Langston
Centre Manager
Kia ora, my name is Helen. I am so excited to join the team at Educare Kapiti and to meet all of the children and their whānau. 
I gained my Post Graduate Certificate in Education, in Early Years and Primary, in England and then went on to complete my ECE Diploma here in New Zealand. I am originally from Northumberland, England, but have lived in New Zealand with my partner Aaron since early 2000's and on the Kapiti Coast since 2010. We have a son, and a daughter, and enjoy spending time together, travelling New Zealand and further afield when we can!
Teaching and playing alongside young children gives me so much pleasure and I am dedicated to providing them with a safe, welcoming, interesting, challenging and nurturing environment in which to learn and grow.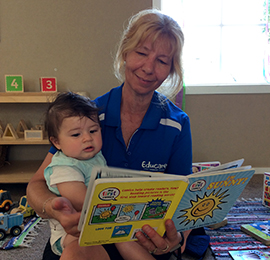 Mandy Hope
Assistant Centre Manager / Registered Teacher
I am a happy outgoing person with a fun, loving sense of humour. I moved to the Kapiti Coast with my family in 2002. I have three grown children and two beautiful grandchildren.
My passion for teaching led me to attend Victoria University where I gained my teaching qualification.
I am dedicated to working with our youngest learners. It thrills me to watch them learn and grown. I feel privileged to be part of their and their families lives.
I believe that play should be the base of learning since children learn best by doing. I am passionate about providing a fun, safe, nurturing and vibrant environment that enables each child to explore, be curious, question and challenge while developing their own interests.
Margaret Dixon
Registered Teacher
Kia Ora, my name is Mags. I am an experienced and dedicated teacher. I believe in forming caring and respectful relationships with tamariki. Originally from the UK, I moved to New Zealand in 2009, whereby I trained to become an early childhood teacher with the New Zealand Tertiary College. I now live in the Kāpiti Coast with my husband and two young daughters. I consider it a privilege to be a kaiako with our early learners. I am passionate about inspiring curiosity and imagination in young children and I endeavour to support them to inquire, experiment, discover and to have lots of fun.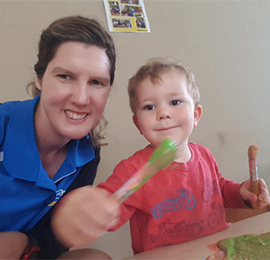 Alesha Honey
Registered Teacher
Kia ora, I am Alesha and I am a fully registered teacher. My background has been working with children such as Nanning and being a teacher aide before getting in to early childhood education. I have grown up on the Kapiti Coast and love it here. I live with my partner and his daughter. I believe in building trusting relationships with your tamariki. The arts are a huge passion of mine at work and outside of work and I love to introduce lots of different experiences for the tamariki. I Look forward to getting to know your tamariki and their whānau.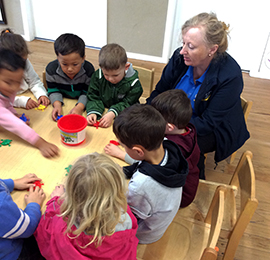 Wendy McGregor
Registered Teacher
I trained as a primary teacher when dinosaurs roamed the earth. But then got distracted and spent a long time working as a communicator capturing audio sound bites and putting complex stories into simple language. It wasn't until I had a child of my own and spent time in a preschool, that I realised how exciting the first five years can be and how the ECE curriculum supports and nurtures enquiry, exploration and discovery. I quickly added an early childhood qualification to my CV. I see my role as threefold, to help provide a warm and caring environment for your Tamariki, to help him or her become the best they can be and to share their milestones along the way with you. ECE is fun and that's the way it should be.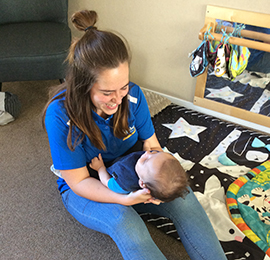 Teesha Scott Te-Ariki
Provisionally Registered Teacher
Hi my name is Teesha. I have recently completed my degree in Early Childhood Education at Whitireia Polytechnic. I am based in the Kiwi Room with the infants. I am passionate about babies as I love to watch them develop their skills in a fun, loving environment. I am excited to be part of the Kapiti Team and look forward to getting to know you and your tamariki. Teesha is currently on maternity leave.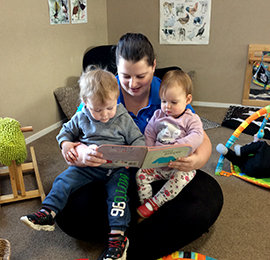 Aleisha Griffith
Provisionally Registered Teacher
I am an easy-going and dedicated teacher. I believe every child deserves a loving and nurturing learning environment and am passionate about making preschool feel like a home away from home for every child. I graduated from Canterbury University with a degree in early childhood in 2016. I grew up in Paraparaumu but lived in Christchurch for 6 years before moving back here with my beautiful daughter. I strongly believe in play based learning and following children's interests while also challenging their way of thinking and doing. I love being part of the friendly team at Educare Kapiti and look forward to meeting you and your family.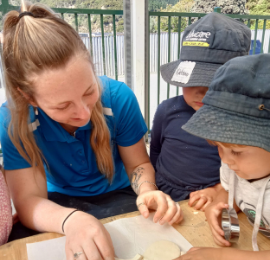 Nicole Beale
Provisionally Registered Teacher
Kia ora! My name is Nicole, but feel free to call me Cole.
I live in Paraparaumu, born and raised in the Kāpiti/Horowhenua area. I completed my Early Childhood Education degree through the Open Polytechnic in July 2020 and have begun my journey towards becoming a fully registered teacher. I would describe myself as a very warm, nurturing and caring teacher who values the importance of building respectful relationships. Tamariki and their whānau are at the heart of what I do. I feel privileged to support and guide your tamariki through their learning journey and look forward to getting to know you all.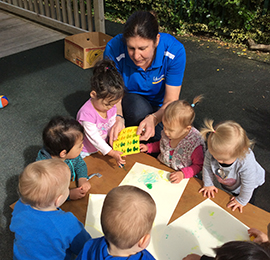 Monique Lepionka
Teacher
Kia Ora, I'm Monique. I have been working with children of all ages for last 15 years. I am a first generation New Zealander, I've lived most of my life here on the Kapiti Coast. I'm married with three children. My family is sporty and we love the outdoors. I am passionate about teaching young children and watching them grow. It's amazing to be able to guide tamariki as they discover new interests. I enjoy contributing to the intellectual, social, emotional and physical development of the children in our care. I look forward to meeting you and your child.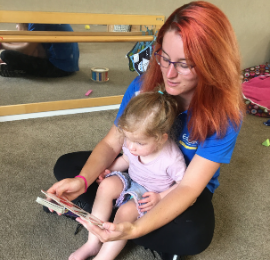 Hannah Human
Teacher
Kia Ora my name is Hannah, I look forward to working alongside the Educare team and meeting the children and whanau.
I have just achieved my Certificate in Early Childhood Education and Care Level 4 and
cannot wait to put into practice what I have learned and gain more experience while I work towards my Graduate Diploma in Teaching. I am originally from Port Elizabeth, South Africa but moved to New Zealand in 2015 with my family. Last year I moved to Otaki to be with my partner and started pursuing my dream of becoming an ECE teacher. I have a 3-year-old daughter who led me to want to work with children and together we enjoy being creative, horse riding and hiking.
I have a great love for teaching and having fun with children, furthering their learning journey.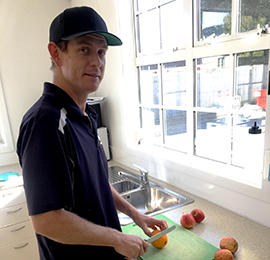 Mike Debbage
Nutritionist
Welcome, my name is Mike and I am the nutritionist at Educare Kāpiti. I have had many years' experience within the food industry before I started my role here with Educare. My love of food and cooking for others started from a young age. I now have my own young family which I believe helps me to cater to the taste buds of little ones. I also enjoy being able to provide healthy and nutritional meals for all of the tamiriki at our centre.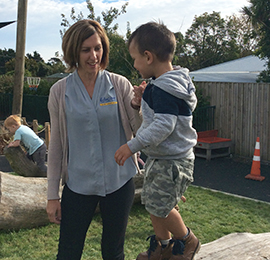 Kaylene Berry
Administrator
Hi, my name is Kaylene and recently joined the Kapiti team as an Administrator working part-time. I have lived on the Kapiti Coast since 2017 with my husband and our two girls and enjoy the lifestyle that the Coast has to offer. I look forward coming into work and working alongside a great bunch of teachers who are all clearly passionate about early childhood education which is evident from the happy smiles and laughter heard from the children when I am in the office.
I am excited to work alongside the teachers and all the families in helping to create a fun, loving, creative, supportive, caring and safe environment. I look forward to meeting you and your little ones and to help you with any enquiries you may have.