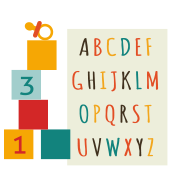 >
The Pokeno Team
This is our team of teachers and staff at Educare Pokeno. Scroll through to find out more about our teaching team.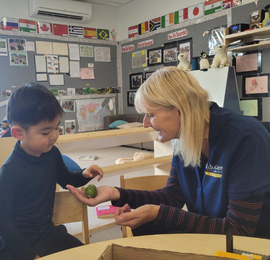 Marie Hilliam
Acting Centre Manager
Kia ora,
I am Marie Hilliam. I have taught in early childhood education over 20 years. I hold a Bachelor of Education and full teachers registration. I began as a teacher and then took on a head teacher role, a managers role, then owned my own centre. My passion is education with the focus on young children and their whānau.
I am excited to be working with the Educare team and look forward to our learning journey together.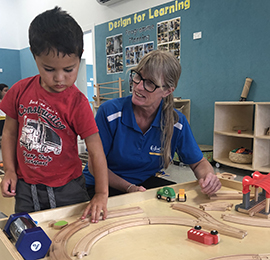 Angela Gernhoefer
Registered Teacher
Hi i'm Angela.
I have three beautiful daughters, a teenager and younger twins. I live in Maramarua and enjoy the country lifestyle.
I have been in Early Childhood for over 20 years and love working with children. I am looking forward to working with your children and families.
My hobbies are spending time with family and motor sports.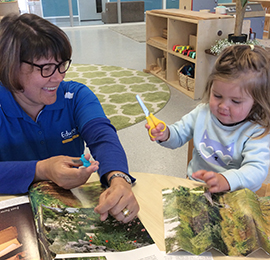 Phidelia Minnaar
Registered Teacher
Kia Ora, Good day, Dumelang, Goeidag! I have dreamt about being a teacher since I was 9 years old. I completed my degree in South Africa, in 1997 and cannot imagine doing anything else than teaching. I adore children with all my heart, enjoy singing songs while playing the guitar, teaching them the wonders of nature and the science behind all living things. Children's laughter and cuddles fill my whole being. I firmly believe in teaching our tamariki to be kind, have gentle hands and to be a good friend to everybody in need of one.
In my spare time, I enjoy sewing, gardening, flyfishing and long quite walks on the beach.
I am looking forward to meeting you all, thank you for trusting me with your most precious possession.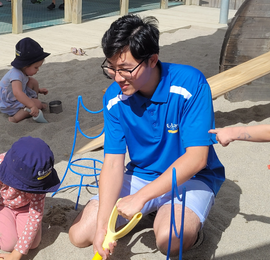 Wilson Wang
Registered Teacher
Kia Ora, my name is Wilson, one of the teachers in the Pukeko room. I came to New Zealand in 2015 and since then, I have been studying and working in the field of Early Childhood Education. I love teaching and I enjoy facilitating children's development and learning in such crucial formative years of their life.
I am also a singer as I studied classical vocal (mainly opera singing) for about 3 years back in my hometown—Harbin, China. Music has been an integral aspect of my day-to-day life and I am currently performing in a great range of concerts across Auckland and Waikato, and I am proud to contribute my art for the benefit of peoples' emotional well-being.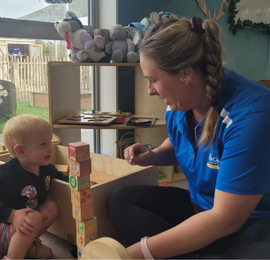 Chloe Ronaki
Registered Teacher
My name is Chloe Ronaki. I am a mum to 3 awesome children! My step son Harley, and my boy Leo, and my girl Rylee. We live in Te Kauwhata with my husband and our Dog Pumba.
I have been teaching in ECE for the last 6+ years and I love it! I have a bachelor's degree in social work and a post graduate diploma in early childhood teaching. I love the outdoors and using nature as a tool for learning and play!
I'm looking forward to getting to know the tamariki and their families, and can't wait to meet you all soon!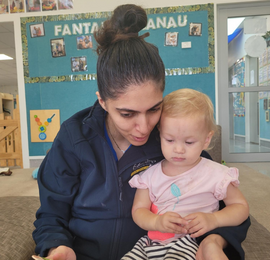 Shirsty Rai
Registered Teacher
Hi, I am Shristy. I hail from India and have been living in NZ since 2020.
I am currently working as a Qualified Teacher in the Babies Room.
My passion for Early Childhood Education helps to provide a safe and secure environment for our tamariki.
I believe in developing positive relationships with children and their families for their growth and progress.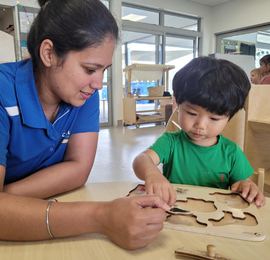 Simrat Virk
Teacher in Training
Kia Ora, hello families. My name is Simrat Virk. I am originally from India and have made New Zealand my home since 2009.
I am living in Pokeno with my husband and son. Being a mother I am very passionate about young children's learning and development.
I am also excited to study a Graduate Diploma in ECE and gain more knowledge and understanding around tamariki. I am looking forward to working along with you and your lovely children here at Educare Pokeno.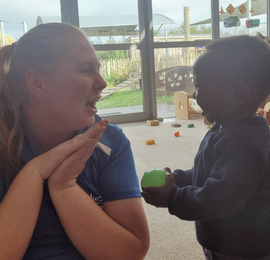 Megan Davies
Teacher
Kia ora whānau, my name is Megan and I am a teacher in the Fantail/Piwakawaka room.
I am a born and bred Kiwi who grew up in Auckland. I currently live on a small block of land with my parents and a few naughty sheep who like to eat my vegetable garden. While I do not have any children of my own, I have had over four years' experience in the early childhood industry from a range of ages and stages. While teaching is my passion, I took a short hiatus and joined the airline world for a bit before returning back to the education sector. I am very excited to start my journey here at Educare Pokeno, and I look forward to meeting you all!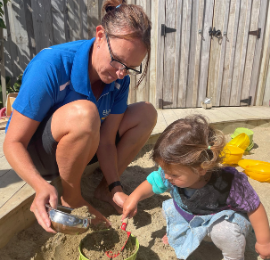 Casey McLean
Nutritionist
Hello my name is Casey, born and bred in Pukekohe and now living in Tuakau with my fiancé and 3 children.
I have been working in ECE for the past 9 years, where I enjoy working with all ages, but my passion is with the infants and toddlers.
I am excited to be part of the team at Educare Pokeno and getting to know all the Tamariki and Whānau.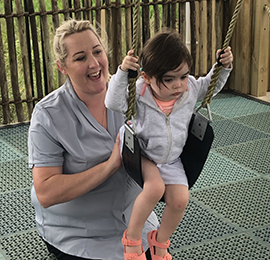 Charlotte Powell
Administrator
Hi i'm Charlotte and I am the centre administrator for Educare Pokeno.
Originally from Rotorua my background is in hotel management and administration.
I became involved with Early Childcare when my daughter was one year old and first attended daycare herself. Since then I have worked on the floor and behind the scenes in the sector.