Norfolk
>
The team at Educare Norfolk pride themselves on incorporating all aspects of our community
from the diversity of the cultures of our families to the frequent adventures we take on our walks to the park, development sites, and shops. We continually build links within our community to ensure that children have a strong sense of belonging.
23-25 Norfolk Street, Whangarei
Norfolk
23-25 Norfolk Street, Whangarei
Our most central city centre, Educare Norfolk is nestled away on Norfolk Street, behind Bank Street - a perfect location for parents or Whānau who work in central Whangarei. We have two side by side locations catering for our Under 3s on one side and our Over 2s on the other.

>
Come in and have a look around anytime or you can contact us at
U3s 09 438 8266
O2s 09 438 4699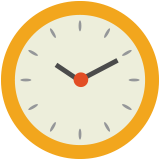 >
Opening Hours
7:30 - 5:30 Mon - Fri