Taupiri
>
Educare Taupiri provides an environment where tamariki are; respected, feel safe, and are empowered to express themselves and their culture, participate and contribute to the learning environment.
Educare Taupiri provides a semi-integrated centre where all ages can learn alongside each other, with safe areas that provide for all ages and stages of development. As much as possible tamariki are encouraged to learn alongside each other in a quality learning environment fostering whānaungatanga and embracing the tuakana teina concept.

Teachers foster the development of skills for our tamariki to be confident, social, independent and competent learners.  Our natural outdoor area is extensive so our tamariki can learn through exploration and 'hands on' experiences which reflects Taupiri community's connection to the land. We value sustainability, and aim to foster a developing sense of responsibility for the well-being of both the living and non-living world.
30 Te Putu Street, Taupiri
Taupiri
30 Te Putu Street, Taupiri
Educare Taupiri was established in 2013 and is situated north of Hamilton close to Taupiri the ancestral mountain of Waikato/Tainui. Is it a battle to get your child to childcare? Free pick up van for children in the Taupiri - Ngaruawahia area participating in the 30 FREE Hours Care for 3-5 years olds (Conditions Apply)

>
Come in and have a look around anytime or you can contact us at
07 824 6001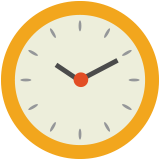 >
Opening Hours
7:00 - 5.30 Mon - Fri