Totara Park
>
Educare Totara Park was officially opened in early January 2016 in the community of Tikipunga, and is the second purpose built centre in the Educare Family.
Totara Park is named after the tall Totara trees that stand in the ngāhere of Totara Parklands. While developing the whenua, fallen Totara trunks, branches and stumps were uncovered in the swamplands. Some of these have been recycled and integrated into our outdoor environment as a legacy of what once was. This is our way of giving thanks to the tangata of this whenua, and paying tribute to the history of this rohe, embracing the past, present and future.

"Kohikohia nga kakano, whakaritea te parekereke, kia puawai nga hua"

"Gather the seeds, prepare the seedbed carefully, and you will be gifted with an abundance of food"
11 Wairau Drive, Totara Parklands Estate, Tikipunga
Totara Park
11 Wairau Drive, Totara Parklands Estate, Tikipunga
Educare Totara Park is situated at the entrance of the new Totara Parklands subdivision in Tikipunga. With beautiful Totara forest outlooks and a semi rural setting this centre makes the most of indoor and outdoor learning.

>
Come in and have a look around anytime or you can contact us at
09 971 7577
027 571 7577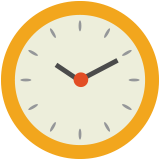 >
Opening Hours
7:30 - 5:30 Mon - Fri