Tikipunga
>
The team at Educare Tikipunga pride themselves on incorporating all aspects of our community, from the diversity of the cultures of our families to the frequent adventures we take on our walks to the park, development sites, shops and other interesting localities.
We continually build links within our community to ensure that children have a strong sense of belonging.

Our teaching staff is dedicated to providing a holistic curriculum which respects every child as an individual. This helps us to build meaningful relationships with both the children and their families/caregivers, which in turn, supports the children to grow into competent, independent learners.

The Tikipunga team is constantly upskilling both themselves and the Centre through professional development, self review, reflective practice and professional discussion.
113 Kiripaka Road, Whangarei
Tikipunga
113 Kiripaka Road, Whangarei
Educare Tikipunga is centrally located on Kiripaka road in Tikipunga making it an easy stop for people who work and live in the area.

>
Come in and have a look around anytime or you can contact us at
09 437 5331
027 537 5331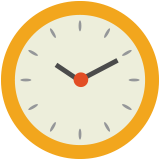 >
Opening Hours
7:30 - 5:30 Mon - Fri