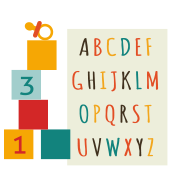 >
The Tikipunga Team
This is our team of teachers and staff at Educare Tikipunga. Scroll through to find out more about our teaching team.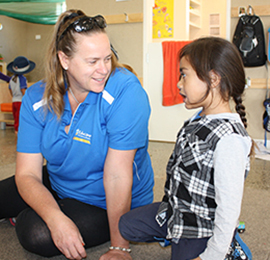 Kim Maera
Centre Manager
My journey to become a qualified early childhood teacher began with training as a primary teacher in Waikato. After graduating I worked for 17 years in both Kaitaia and Whangarei. I loved being a teacher, learning and working with children, so I decided to have one of my own. With my son being born in 2009 I was fascinated with how amazing our little tamariki are, this led me to quit my senior teachers role and work in early childhood.
While I worked, I gained an early childhood diploma in 2014, and I still get amazed everyday as I observe, play and learn alongside children, our tamariki are miharo!
I look forward to getting to know all the whānau and tamariki at Educare Tikipunga.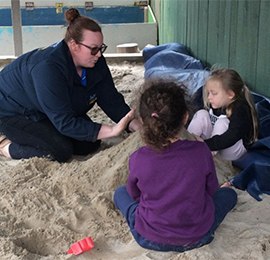 Kathleen Janes
Assistant Manager, Registered Teacher
Hi, I'm Kat. In 2012 I completed my Bachelor of Education (Primary) and worked relieving within Whangarei. During this time, I found a love for the younger tamariki and relieved in some Childcare Centres. Here I found my place and passion for these tamariki and have now been working within Early Childhood since 2015. I have gained my Post Graduate in Early Childhood and teacher registration. During the early half of 2021, my husband and I welcomed our first child amidst the pandemic, it was a challenging time but taught me so much about myself. This year I have decided to further extend myself and support my fellow Kaiako with my new role. Observing and teaching children has always excited me, seeing what they are capable of and extending them to reach their full potential.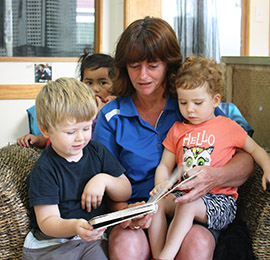 Christine Colls
Registered Teacher
Kia ora. My name is Christine Colls and I am one of the teachers in the Teina space.
Over the years I have gained experience in several centres around Whangarei and have a passion for working with infants and toddlers.
I have full teacher registration and a degree in Early Childhood Teaching.
I live on a lifestyle property with my horses, dogs and cats.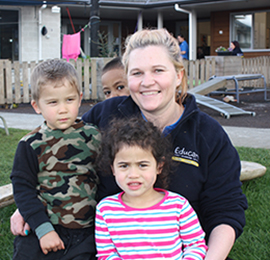 Rebecca Dickens
Registered Teacher
My name is Rebecca Dickens. I was born and mostly bred in Whangarei, although I moved to Auckland to study. I graduated with a Diploma of Teaching from Te Tauri Puna Aotearoa in 2012, then completed a Bachelor of Teacher in Early Childhood in 2017.
I enjoy spending time with my family and fiancé Mikey and in 2020 I became a mum to a beautiful little girl Aurora. I have a passion for travelling to different parts of the world, and I love Disney! I've worked in the early childhood industry on and off since 1999, where I have the passion to watch children grow and develop. I also believe children are confident and competent and have the freedom to pursue life to the fullest in whatever they choose to do. I'm there as a teacher to guide them throughout this journey.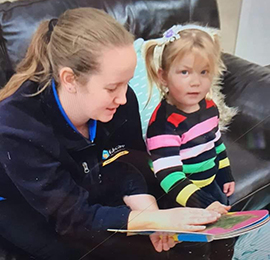 Chanel Scott
Registered Teacher
Kia ora Whānau, my name is Chanel and I am a provisional registered teacher here at Educare Tikipunga. I completed my Bachelors degree in Early Childhood Education through Unitec at the end of 2019.
I have a special interest in the outdoors, teaching tamariki how to grow plants and looking after the environment. I also like to weave with harakeke and teach the tamariki the tikanga around using it.
I enjoy craft work, gardening, taking the dog for a walk, fishing and going out on the jetski.
I'm really enjoying working here at the centre and working with the tamariki and their whānau.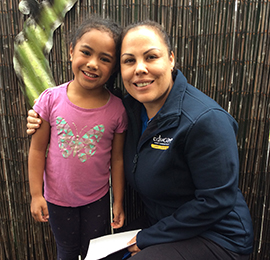 Melody Ellice
Teacher in Training
Kia ora, my name is Melody, I have lived in Whangarei since 2015, after moving to be closer to my Whānau. Currently, I am completing my Level 4 ECE and have applied to start my Bachelor of Teaching in 2021. My passion to teach came to me after raising three beautiful girls. Watching them learn while being completely opposite of each other, fascinated me. I am excited to be a part of Educare Tikipunga, and I am continually learning new skills and knowledge from this amazing team.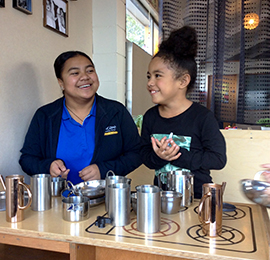 Nirvana Hita
Teacher
Kia Ora, my name is Nirvana and I am a Māori girl from Whangaruru and Waikare. I grew up around loving tangaroa and I've spent most of my life with whãnau. I have completed my level 4 in foundation teaching and my level 5 diploma in early childhood education. My passion for teaching has come from teaching my nephews and nieces new and different things. My personal philosophy has always been to pass on my knowledge to others. As a kaiako I would not only love to share my knowledge but I hope to learn valuable new things also.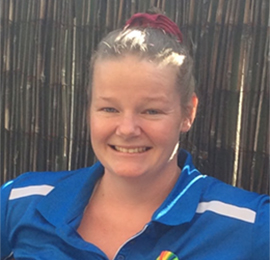 Emma Bennetto
Nutritionist
Kia ora, I am Emma. Since moving to Whangarei in 2014, I have become a qualified chef and have worked in a couple different restaurants around Whangarei.
I plan on finding the foods that tarmariki enjoy and adding a new twist to old and new recipes making them full of nutritional benefits as well as delicious for the tarmariki to enjoy.
Since the birth of my 2 daughters I have enjoyed watching them grow and develop into their own personality which has led me into developing a passion in early childhood, which I hope to move forward into studying in the near future.