Bream Bay
>
At Educare Bream Bay we believe that fostering a child's sense of belonging and wellbeing encourages children to become confident and capable individuals and enhances their learning and development.
We are a coastal centre with one whare split in two for Ngā Pēpe (under two year old pēpe) and Ngā Kiwi (over 2 year old tamariki).
From the minute you arrive at Educare Bream Bay, you feel a sense of belonging. Kaiako and tamariki embrace a culture of manaaki; where you will be shown aroha as we learn and respect each others ways of knowing, being and doing. You will be celebrated for your successes.
We believe in embracing the local whakapapa as our guiding curriculum; we are kaitiaki of Manaia- Te Maunga, Terenga Paraoa- te Moana, te whenua me te iwi and this is evident through our involvement with the community, our te Tiriti based practice, our love for Te Reo Māori and our amazingly creative natural environment.
386 Marsden Point Road, Bream Bay
Bream Bay
386 Marsden Point Road, Bream Bay
Educare Bream Bay is located in the new Ruakaka Town Centre, close to Bream Bay College giving us a great location and proximity to everything in the Bream Bay area. Our centre is a natural, coastal centre that embraces diversity.

>
Come in and have a look around anytime or you can contact us at
09 432 8540
027 5430 3596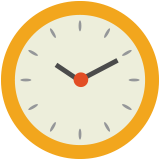 >
Opening Hours
7:30 - 5:30 Mon - Fri