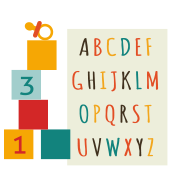 >
The Bream Bay Team
This is our team of teachers and staff at Educare Bream Bay. Scroll through to find out more about our teaching team.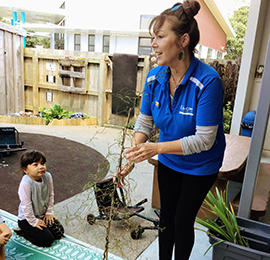 Rachelle Nilsen
Centre Manager
Ko Rachelle taku ingoa. I have 3 children; Michaela, Daniel and George and a beautiful granddaughter, Ruby-Lou.
I have been a kaiako since 2003. I started as an unqualified teacher and immediately felt a passion for the authentic and curious nature of tamariki. I gained a Diploma of Teaching and Learning (ECE) through Open Polytechnic. It enabled me to  gain deeper understandings of children's development, early childhood theory and how to incorporate it into my teaching practice. I have a passion for Te Tiriti based practice where Māori are tangata whenua, Te Ao Māori is respected and Te Reo Māori is naturally spoken.
I enjoy being in nature, reading, cooking and Sunday family drives. I look forward to sharing the journey through the early childhood years with you all.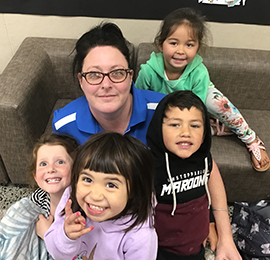 Tanya McFetridge-Taula
Team Leader, Registered Teacher
Kia ora, my name is Tanya McFetridge-Taula. My family and I moved here from Auckland, where I had been working in Early Childhood since 1999. I have a Bachelor of Arts, majoring in Education, a post graduate diploma in Primary Teaching and a Diploma in Early Childhood Education. I have two amazing daughters, Mackenzie who attends Bream Bay College, and Emma who goes to Ruakaka Primary. Before beginning my journey with Educare Bream Bay, I worked at One Tree Point Primary, which I really enjoyed, but decided to come back to Early Childhood as that's where my passion is. I love being here and am excited to continue learning and growing alongside your tamariki.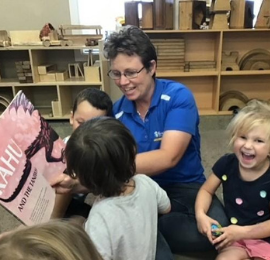 Kylie Newson
Registered Teacher
Kia ora, my name is Kylie and I feel very happy about being part of the teaching team and whanau at Educare Bream Bay.
I have been living in and around Whangarei since 2010, but I am originally from Bundaberg, Australia.
I have worked in Early Childhood Education for most of my adult life and it is something that I have always been passionate about. I have two adult sons who live in Australia.
I have my Bachelor of Teaching-ECE and I really enjoyed learning about all the different perspectives of ECE, as well as the bi-cultural aspect of Aotearoa New Zealand. At home I like to relax and care for our animals which includes two goats, plus a few rescue animals. Please feel free to come and say hi! I really look forward to getting to know you and your child here.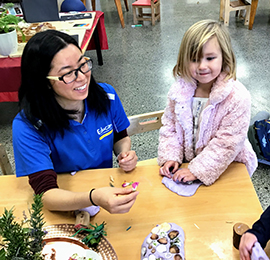 Amanda Zhang
Registered Teacher
Kia Ora, my name is Amanda Zhang. I am originally from China, have been living in New Zealand for six years. I just completed my graduate diploma in ECE this year and am very excited to start my journey with Educare Bream Bay. I enjoy cooking, playing volleyball, hiking, and Zumba dance. As a kaiako, it is such a privilege to be part of Educare Bream Bay where Te reo Māori and tikanga Māori are valued and well embed, I would also love to share my culture and language with our Tamariki, whānau, and kaiako in everyday life.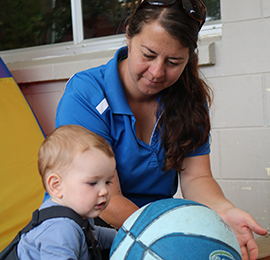 Rachel Brears
Registered Teacher
Kia ora, I'm Rachel and I've been working here at Educare Bream Bay since May 2016. I've lived in Ruakaka all of my life. I have two children; Kauri who started his early childhood journey here at Educare alongside of a few of our teachers who are still here teaching today. I also have a younger son Brooklyn.

Having my own children has sparked this new journey towards Early Childhood Education, and I can't wait to learn more through study next year. I am looking forward to meeting you and working alongside your tamariki.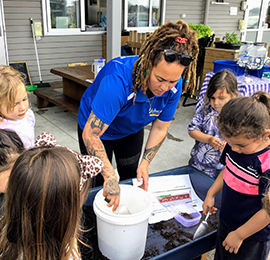 Kowhai Allen
Teacher
My name is Kowhai Teataroa Allen. I am currently studying towards my Bachelor of Teaching in Early Childhood Education.
I was born in Rawene and grew up in the Hokianga. I moved away to join the Army when I was 18 years old. I have two children and after my second child I decided to become an early childhood teacher.
I moved back to the North from Mt Maunganui recently, and now live in One Tree Point. I am looking forward to working with your tamariki at Educare Bream Bay.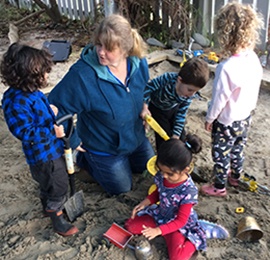 Rachel Berry
Teacher
Hi my name is Rachel Berry. I live at One Tree Point with my son Jacob. We both enjoy the beautiful beaches of Ruakaka.