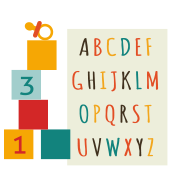 >
The Bream Bay Team
This is our team of teachers and staff at Educare Bream Bay. Scroll through to find out more about our teaching team.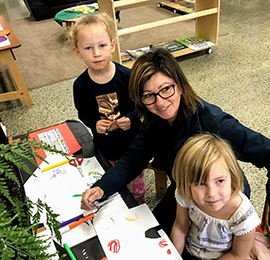 Jackie Ward
Centre Manager, Registered Teacher
Kia ora my name is Jackie, I have three beautiful children and 3 beautiful grandchildren, I live in Ruakaka with my youngest Josh.
I enjoy the natural environment and love how we can include nature in our everyday play and how when we use what we have, it helps us to remember who has given it to us. I believe that we all are responsible for everything that has been given to us, kaitiakitanga, and by ensuring that we look after what we have, we then in turn take pride in being part of what has been given to us. So as I journey with you I will get to know what makes you tick, how you see your world and how you react and respond to others.
I am excited to be your kaiako and it is a privilege for me to journey alongside you in these precious and very impressionable years.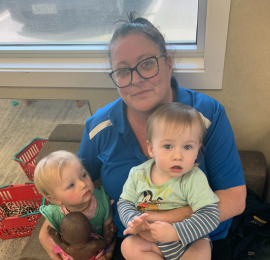 Tanya McFetridge-Taula
Team Leader, Registered Teacher
Kia ora, my name is Tanya McFetridge-Taula. My family and I moved here from Auckland, where I had been working in Early Childhood since 1999. I have a Bachelor of Arts, majoring in Education, a post graduate diploma in Primary Teaching and a Diploma in Early Childhood Education. I have two amazing daughters, Mackenzie who attends Bream Bay College, and Emma who goes to Ruakaka Primary. Before beginning my journey with Educare Bream Bay, I worked at One Tree Point Primary, which I really enjoyed, but decided to come back to Early Childhood as that's where my passion is. I love being here and am excited to continue learning and growing alongside your tamariki.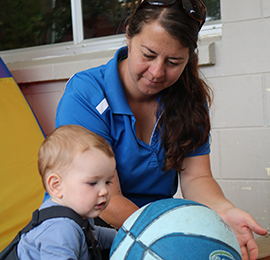 Rachel Brears
Registered Teacher
Kia ora, I'm Rachel and I've been working here at Educare Bream Bay since May 2016. I've lived in Ruakaka all of my life. I have two children; Kauri who started his early childhood journey here at Educare alongside of a few of our teachers who are still here teaching today. I also have a younger son Brooklyn.

Having my own children has sparked this new journey towards Early Childhood Education, and I can't wait to learn more through study next year. I am looking forward to meeting you and working alongside your tamariki.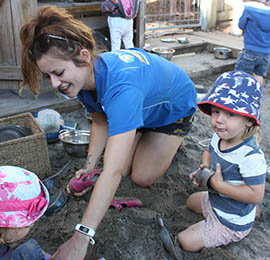 Saskia Vette-Pivac
Registered Teacher
Tena koutou whānau,
I am Saskia and have been working in early childhood education since 2014 and am a Provisionally Registered Teacher. I was raised in Whangarei Heads and have crossed the harbour to work in the beautiful Bream Bay. My passion in early childhood education is to nurture each child's wairua, individuality and identity while providing them with a play based curriculum. Nga mihi nui.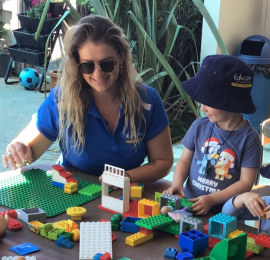 Shannon Allen
Teacher in Training
Tena koutou whānau, ko Shannon toku ingoa.
I grew up in the Bream Bay area, I am very blessed to have been raised near the beach, as I love spending my time there with my whānau and friends. I am married with twins who keep me on my toes but I wouldn't change it for the world.
I love working for Educare Bream Bay as it is my home centre originally. I have recently returned back to Educare and I look forward to rebuilding connections and being alongside your tamariki through their learning journey with Educare.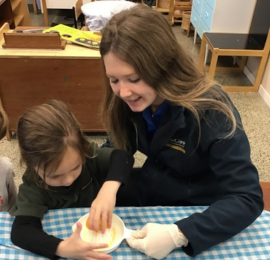 Jessica Frazer
Teacher
Kia ora e te whānau, ko Jessica tōku ingoa.
I grew up in the Warkworth region, and feel fortunate to have grown up on the beach. The beach is my home. I love to swim, surf and capture memories with my camera. From my own childhood I have learnt to appreciate nature and every Papatuanuku has to offer.
I currently live in Waipu and I am studying my Bachelors in Early Childhood Education through Te Rito Maioha. Educare Bream Bay has such a strong sense of Manaakitanga and Whānaungatanga which is something I completely admire and suits my personal values as a kaiako.
I look forward to getting to know your tamariki through their journey of learning and feel that it is a privilege to be their kaiako.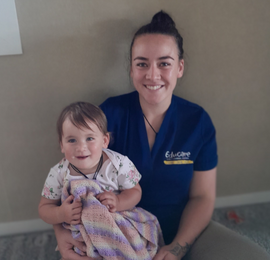 Anita Carr
Administrator
Kia ora, ko Anita taku ingoa.
I have been living in Waipu since I was 5yrs old, I moved up from the North Shore where I was born.
I have been brought up on our whānau morals and have always had young tamariki in my life until I was blessed to have my own in 2021; my first pepi, Raia-Lee. She started at Educare in August 2022 and I was lucky enough to gain the position as the Administrator here at the Bream Bay Centre.
I love the connections you make as a Mama, a friend, a colleague and now as your admin!
I look forward to meeting you and your whānau here at Educare Bream Bay.