Hikurangi
>
Sitting under Hikurangi maunga, our centre reflects and supports our rural community and the special culture of Hikurangi.
We are situated right next to our local tennis court and across the road from the Hikurangi rugby club, which provides us with plenty of opportunities to get out and about in our local area and enjoy lots of physical exploration.
Our centre boasts a very spacious and beautiful outdoor area, which is centred around nature and supporting our tamariki to explore their interests freely.
The needs and interests of our tamariki are at the heart of our programme planning and we work in partnership with our centre whānau to provide the best care and education for each individual tamaiti.
We work in partnership with local schools in a successful transition to school programme.
18A Park Street, Hikurangi
Hikurangi
18A Park Street, Hikurangi
Educare Hikurangi is located directly across from the Hikurangi Rugby Club and is the previous site of the local Kōhanga Reo with a spacious outdoor exploration area for the tamariki.

>
Come in and have a look around anytime or you can contact us at
09 433 7980
027 533 7980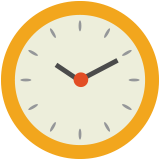 >
Opening Hours
7:30 - 4:30 Mon - Fri