Tree Town
>
Welcome to Educare Treetown
Educare Tree Town provides a "child centred"play environment where children are encouraged to be problem solvers and explorers. Our programme is play based with an emphasis on incorporating numeracy and literacy in meaningful ways to children.
Our preschool supports children to develop the foundation skills needed to be successful at school and has a school readiness programme to support children in their transition to school.
A primary caregiving system is in place to support infants and toddlers to develop secure attachments with a consistent and responsive caregiver.
We have highly skilled, experienced and qualified kaiako who support and guide children's social and emotional competence. We understand and acknowledge validating children's emotions is the most respectful and effective way to guide children as they learn how to interact and behave with others.
We incorporate the virtues programme to encourage children to take responsibility for their own actions. This programme is also used in our local schools.
Whānau and the local community is important to us. Educare Tree Town welcomes all whānau at any time. We encourage Whānau participation and contribution to our centre and curriculum.
21A Wilson Street, Cambridge, 3434
Tree Town
21A Wilson Street, Cambridge, 3434
Our centres is on Wilson Street next to the Library

>
Come in and have a look around anytime or you can contact us at
07 823 4570
027 220 6146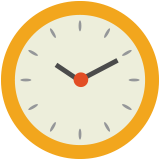 >
Opening Hours
7.30 - 5.30 Mon - Fri