Okara
>
Educare Okara offer a unique open plan design where the tamariki and whānau can learn, laugh and play together in an inclusive 'home away from home' environment.
We are whānau focused and pride ourselves on building strong whanaungatanga (relationships) based on trust, respect and open and honest communication. We promote and practice the values of respect, aroha, whanaungatanga, manaakitanga, kaitiakitanga and kotahitanga for ourselves, others and the natural world.

We are developing socially and emotionally competent tamariki, who make a valued contribution to society.
Your tamariki is a taonga and we will treasure them while in our care. We encourage input and participation from whānau and the wider community. We encourage and affirm tamariki and whānau to share their skills, who they are and where they come from.

We look forward to meeting you and your whānau.
17 Jellicoe Street, Morningside, Whangarei
Okara
17 Jellicoe Street, Morningside, Whangarei
You will find Educare Okara in Morningside, right beside the train track. Purpose built in January 2012 Okara Educare offers your child an exceptional natural environment, where children use natural resources in their play.

>
Come in and have a look around anytime or you can contact us at
09 974 8811
027 974 8811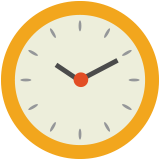 >
Opening Hours
7:30 - 5:30 Mon - Fri