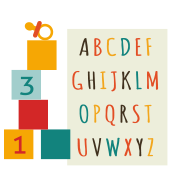 >
The Taupiri Team
This is our team of teachers and staff at Educare Taupiri. Scroll through to find out more about our teaching team.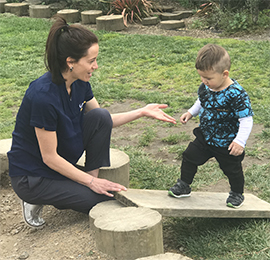 Dani McCloy
Centre Manager
Kia Ora, ko whaea Dani toku ingoa.
I am looking forward to joining you all and supporting the kaiako, whānau and tamariki in Taupiri on their learning journeys. I absolutely love my job! As a teacher I enjoy observing and providing engaging learning for our tamariki as they discover through play.
My background is in Physical Education, Science and Health. I am a qualified Secondary, and ECE Teacher who loves the child and whānau centred approach of ECE. I am a passionate netball player, yogi and dog owner outside of my profession.
My goal as Manager is to empower our entire learning community, together!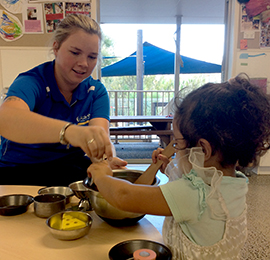 Courtney Pettifer
Assistant Centre Manager, Registered Teacher
I have always had a passion for working with young tamariki. I believe that all tamariki learn and develop at different times and I am able to provide them with the resources, support and tools to develop and grow.
Outside of work I enjoy doing 4wheel driving with my family, playing netball and looking after my nephews.
I grew up in Kerepehi and moved to Huntly with my partner 3 years ago.
I am looking forward to learning and teaching alongside all the tamariki and kaiako at Educare Taupiri.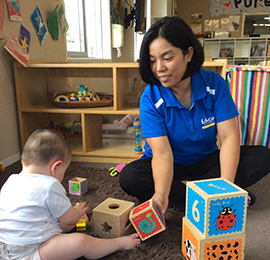 Jerine Anub
Registered Teacher
Kia ora, I'm Jerine. I grew up in South-Eastern Philippines. I moved to New Zealand in 2014 to learn about different cultures, and now live in Hamilton.
Teaching runs in my blood, as i have many relatives that are teachers as well, and I am a fully registered ECE teacher.
I believe that children need to have a sense of belonging, security and to be respected to be able to explore their environment. I am looking forward to learning alongside your children.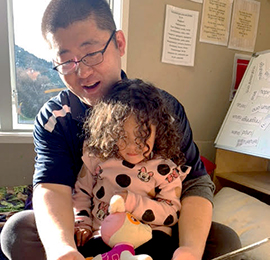 Cris Tao
Registered Teacher
Ko Cris taku ingoa
Ko China te Whenua
Ko PanShan te Maunga
Ko Haihe te awa
Tena Kautou
Kia ora, my name is Xuejun Tao and my English name is Cris. I am an easy-going person who likes to talk to others and participate in lots of activities. I really look forward to building reciprocal relationships with all tamariki, parents and whānau.
I am very happy to share with you about myself and my Chinese culture. Please do not hesitate to ask me anything.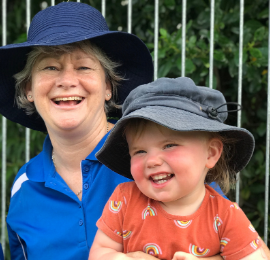 Helen Hughes
Registered Teacher
Hello, my name is Helen Hughes. I am a registered teacher originally from England and travelled to New Zealand where I met my Husband. We have lived in Hamilton for the last 20 years and raised our now grown-up children here.
I am primary trained which gives me a good understanding of what tamariki need to transition easily to school. I used to be a physiotherapist and enjoy setting activities to promote movement and development and increase coordination in all ages. I love listening to tamariki because they have so many interesting ideas. Being there to help them increase their vocabulary and communication skills is a real pleasure. I love my job!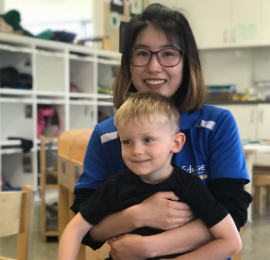 Yuejiao Ma
Provisionally Registered Teacher
Kia ora, my name is Yuejiao Ma(JoJo). I come from China and live in Hamilton with my partner, baby, and three dogs.
I am a qualified teacher. I also have an ecology & zoology degree. I am happy to support children's science learning when they found a unique insect in the garden. I am a creative person that loves teaching! I am fully immersed in Pennie Brownlee's theories and understanding of respectful relationships; I always put my heart and soul into our tamariki. I believe every child is unique and studies at their pace, so I advocate free play philosophy and use various strategies to support them to develop.
I enjoy hiking, horse riding, dog grooming, and playing all the fun games outside my work. I am excited to become a teacher at Educare Taupiri.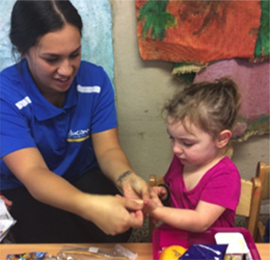 Kimi Rogers
Teacher in Training
Kia ora, my name is Kimi. I started relieving at Educare Taupiri and have loved it so much. So, now I am studying towards a bachelor in ECE teaching at Wintec. I have always loved children and have many in my family. I have 2 kids of my own who go to Taupiri School and we live in Taupiri.
Outside of mahi (work) we enjoy playing sports. Looking forward to meet and get to know you all. Kimi is currently on maternity leave.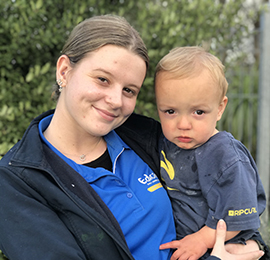 Taylar Freeman
Teacher in Training
Kia Ora my name is Taylar. I am currently studying at Wintec to achieve my bachelor of teaching in early childhood education. I am passionate about quality education for our young tamariki and believe that children need to feel safe, comfortable and have a sense of belonging to be able to explore and learn about themselves. I was born and raised in Taupiri and enjoy spending time with whanau and caring for animals on my farm. I look forward to getting to know you and your tamariki.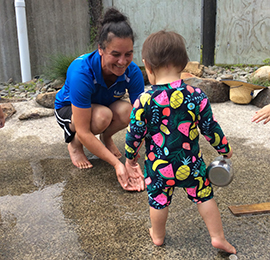 Naomi Bidois
Teacher in Training
Ko Waikato te Awa
Ko Taupiri te Maunga
Ko Tainui te Waka
Ko Tainui to Iwi
Ko Ngati wairere te hapu
Ko Hukanui te Marae.
I am a mother of 4 and have a passion for working with children. I also enjoy netball, reading, and spending time with whānau and friends. I have the privilege to drive your precious tamariki to and from Taupiri Educare in the Educare Bus.