Kensington
>
Educare Kensington is a 31 place centre catering for 2-5 year olds. Being in such a central position in Whangarei, our centre attracts families from the wider Whangarei city and surrounding rural areas.
Educare Kensington runs an exciting and rich program which caters to the holistic needs of individuals in our care. Having high teacher ratios allows us to tailor educational programmes for our 2-5 year olds.  Children are encouraged to be expressive and creative in many different ways.  They develop confidence to explore, problem solve, research and investigate according to what stimulates their curiosity.  Staff are committed to ensuring children are treated with respect and receive quality care and education during their busy day.
ASB Stadium, Western Hills Drive, Kensington
Kensington
ASB Stadium, Western Hills Drive, Kensington
Our centre, situated in the Kensington Sports Centre, is surrounded by panoramic views of Parihaka and Kensington Park.

>
Come in and have a look around anytime or you can contact us at
09 437 6082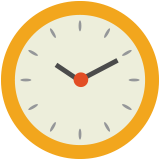 >
Opening Hours
7:30 - 5:30 Mon - Fri