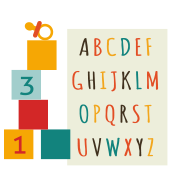 >
The Kensington Park Team
This is our team of teachers and staff at Educare Kensington Park. Scroll through to find out more about our teaching team.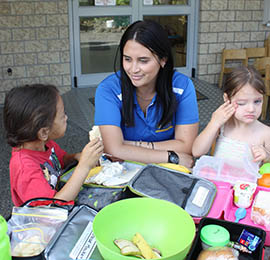 Shay Glamuzina
Centre Manager
Kia ora, I am honoured to join the Educare Kensington whānau as Centre Manager and to be a part of the early years of our precious tamariki.
I am from the Kaipara and of Ngati Whatua descent although I have called Whangarei home for most of my life. My husband Anton and I have four children, so I understand both the challenges and rewards that come with raising a family.
I have worked in Early Childhood since 2006 and completed my ECE studies in 2010. I believe that every child deserves the best early childhood experience and relish in watching the curiosities, wonder and joy unfold in our play and learning each day.
I look forward to getting to know your tamaiti and working in partnership with you and your whānau to achieve the best outcomes for tamariki.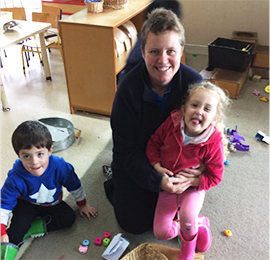 Kylie Newson
Registered Teacher
Kia ora my name is Kylie Newson and I am very excited to join the teaching team and whānau here at Educare Kensington. I'm a Whangarei local now, but am originally from Bundaberg, Australia. I love living in Whangarei and have fallen in love with the beautiful landscape of NZ.
I have worked in early childhood for most of my adult life, and is something I have always wanted to do. I have two adult sons who live over in Australia.
I have recently finished my Bachelor of Teaching – ECE and really enjoyed learning about different perspectives of ECE and have enjoyed the bicultural aspect of NZ.
Please feel free to come say hi, and I really look forward to getting to know you and your child here at Educare Kensington.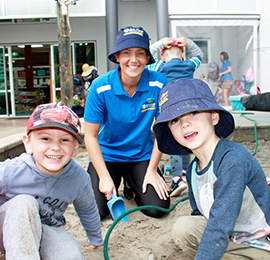 Heidi Hammann
Registered Teacher
Kia ora, after moving from Queensland Australia to beautiful Aotearoa from an early age I spent my childhood growing up in the small Northern township of Kaeo. I graduated with a Bachelor of Teaching with the Open Polytechnic of New Zealand in 2012 before moving to Perth, where I lived for 4 years with my partner. After missing our whānau and deciding that NZ was where we belonged, we moved back in early 2017.
I spend a lot of my spare time outdoors and love hiking the trails through the rich New Zealand Ngahere.
It wasn't until I started working in childcare that I discovered my love and passion for working with tamariki. Each day I am fascinated by what they bring with them, whether it be a new skill, a new thought/idea or a story to share.