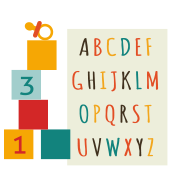 >
The Kitchener Road Team
This is our team of teachers and staff at Educare Kitchener Road. Scroll through to find out more about our teaching team.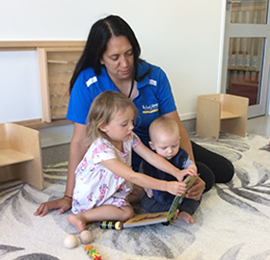 Jade Lane
Centre Manager
Hi my name is Jade and I am the centre manager here at Educare Kitchener Road. I am a qualified registered teacher with a Bachelors Degree and Post grad Diploma in Early Childhood Education. My amazing partner and I live in Onewhero and have four beautiful children and many nieces and nephews whom we love as our own. We have two dogs and a cat. Love to spend time with whānau, love sports, music and food. I believe in creating and providing an environment that is safe respectful nurturing and fun. I love to support my team in any way that I can and love to be there for our tamariki and their whānau and the wider community.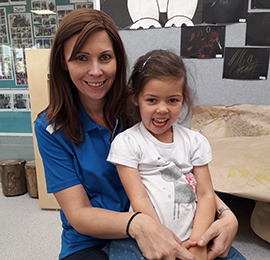 Natalie Young
Assistant Manager, Registered Teacher
Hi i'm Natalie Young. I was born in Auckland and live in Papakura. My partners name is Ray and we have two beautiful girls, Emily and Lucy. In my spare time I love spending time with my family and friends. I also love watching movies, shopping, listening to music and going to the beach. I have been working in early childhood since 2009, starting as a reliever, then a teacher in training and now a fully qualified, registered teacher. I have worked with all ages, however I find my passion is with the under two year olds. I just love how innocent they are and I love watching them develop, reaching those important milestones. I have a great respect for children and their families and I like to show my support where needed.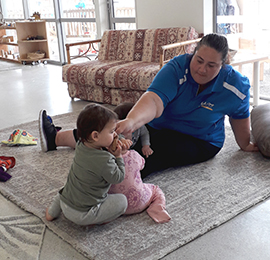 Rachel Wilson
Registered Teacher
My name is Rachael Wilson, and you can find me in Nga Pepe Ruma.
I believe children are to be treasured, and that building relationships with whānau and children through authentic interactions, is key to positive learning and development for the child.
I have a lot of hobbies, but if you ask anyone who knows me even a little, you will discover I adore crocheting.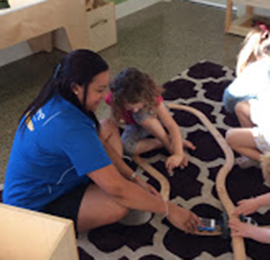 Tracy Benjaman
Registered Teacher
Kia Ora, my name is Tracy Benjamin. I am a qualified Primary School Teacher specialising in Early Childhood Education. I have my bachelor degree in Education that I completed in South Africa. I believe in teaching our tamariki from their interests and extending their learning through play and experiences. I strongly believe in teaching little minds independence skills and getting to know them in depth to extend their learning.
I'm married to a wonderful man and a mother of two boys. My husband and I immigrated from South Africa to New Zealand in January 2019. We enjoy exploring the country in our free time visiting the beautiful beaches and doing outdoor activities.
I'm excited to be apart of the Educare team at Kitchener Road and look forward to getting to know you all.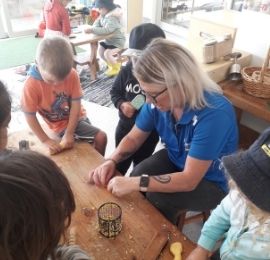 Rhonda McMurtrie
Registered Teacher
I have been teaching for 4 years however I have been working with children in various roles for about 18 years now.
I love coming to work each day knowing I'm making a difference in children's lives and providing opportunities where children can feel empowered to learn and play in a respectful and loving environment.
I live with my 3 school aged children, and my husband of 23 years. I love being with my family, my brothers, sister, nephews, nieces and my friends. I also love the beach or watching motorsport.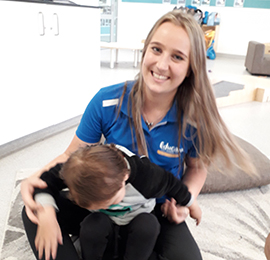 Katie Iqbal
Teacher in Training
Hi, my name is Katie. I live in Pukekohe with my partner. This is my first role in early childhood and I love it. I have always had a passion for children and am so lucky to be able to work with them. I am excited to watch my little friends at Educare Kitchener Road learn and grow. My hobbies include travelling, shopping and fitness.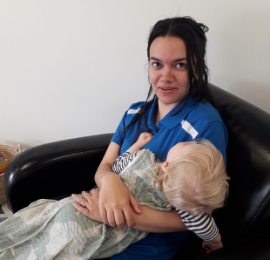 Michaela Minhinnick
Teacher
Hi, my name is Michaela. I live in Tuakau with my husband. I've worked with children of all ages however this is my first Early Childhood position. I enjoy spending time with my family, art and fashion. I absolutely adore working with children and love seeing their development and watching them grow!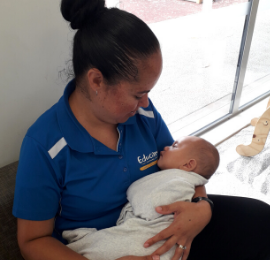 Jessica Finau-Baas
Teacher
Hi my name Jessica Finau-Baas! But I am known as Jess. I am half European/Tongan and can speak Tongan fluently. I am married and have two girls, Amaya who is 10 years old and Kalea who is 8 years old. We have lived in Patumahoe for about seven years and love it.
I graduated from Auckland University of Technology with a Bachelor of Early Childhood Teaching, which covered both Montessori and mainstream education as well. I have thirteen years experience teaching in Early Childhood and I have worked with all ages, but I am passionate and love working with babies.

Juliana Farias-Richardson
Nutritionist
My name is Juliana and I am the nutritionist here at Educare Kitchener Road. I am a qualified nutritionist and I have a postgraduate course in Food Quality Management and Food Sanitation and Hygiene. I am from Brazil and since I have been in New Zealand, I have worked in a kitchen environment as a cook/ chef. I am married with an American/Kiwi and one of our passions is to travel around the world. I truly believe that the food choices made in childhood can demarcate a healthier adult life and nothing more important than our little ones can learn from now that healthy food besides tasty, demonstrates the relationship with the environment and the animals of our planet.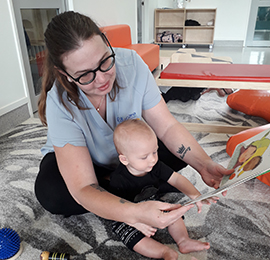 Pippa Badri
Administrator
Kia ora, I'm the Centre Administrator here at Educare Kitchener Road. I am a qualified ECE teacher with over 10 years' experience. Before joining the Educare team I worked in Academic Services at Auckland University. This sparked my interest in administration and has motivated me to take on my Diploma in Business.
I live in Waiuku with my husband and 3 rescue dogs, cat and pet chickens! I enjoy spending time with friends and family, working on my vege garden and taking the dogs out to Kariotahi beach.
I am passionate about building reciprocal relationships with the Educare whānau and making links with the wider Franklin community.