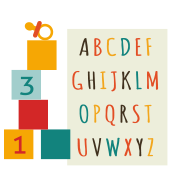 >
The Kitchener Road Team
This is our team of teachers and staff at Educare Kitchener Road. Scroll through to find out more about our teaching team.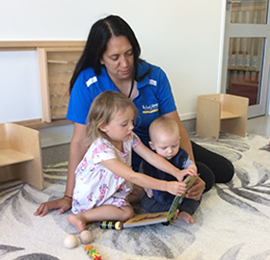 Jade Lane
Centre Manager
Hi my name is Jade and I am the centre manager here at Educare Kitchener Road. I am a qualified registered teacher with a Bachelors Degree and Post grad Diploma in Early Childhood Education. My amazing partner and I live in Onewhero and have four beautiful children and many nieces and nephews whom we love as our own. We have two dogs and a cat. Love to spend time with whānau, love sports, music and food. I believe in creating and providing an environment that is safe respectful nurturing and fun. I love to support my team in any way that I can and love to be there for our tamariki and their whānau and the wider community.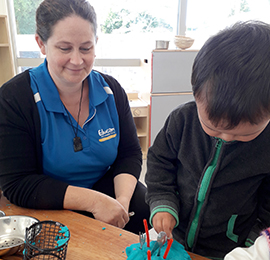 Rachael Spender
Registered Teacher
Kia Ora my name is Rachael and I am one of the Teachers here at Educare. I completed my Bachelor of Teaching in Early Childhood Education at the University of Waikato in 2004 and a Postgraduate paper in Specialist teaching through the University of Canterbury in 2016. I have worked as a Home-based Caregiver and as a Teacher in Childcare centres and Kindergartens. While raising my three youngest children I have served on the Pukekohe Playcentre Committee for many years in various key positions. I live in Pukekohe with my Husband and four of my five children. I enjoy painting, gardening, spending time with loved ones and doing various DIY projects in my spare time. I have a passion for working with families and their young children and enjoy being part of a teaching team.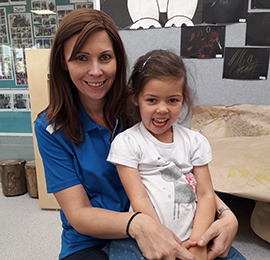 Natalie Young
Registered Teacher
Hi i'm Natalie Young. I was born in Auckland and live in Papakura. My partners name is Ray and we have two beautiful girls, Emily and Lucy. In my spare time I love spending time with my family and friends. I also love watching movies, shopping, listening to music and going to the beach. I have been working in early childhood since 2009, starting as a reliever, then a teacher in training and now a fully qualified, registered teacher. I have worked with all ages, however I find my passion is with the under two year olds. I just love how innocent they are and I love watching them develop, reaching those important milestones. I have a great respect for children and their families and I like to show my support where needed.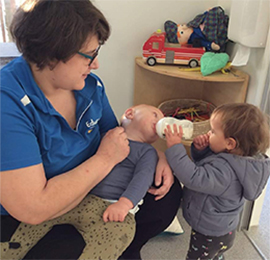 Ashlee Hewitt
Registered Teacher
Kia ora, ko Ashlee toku ingoa.
Hello my name is Ashlee. I have worked as a teacher for the past 6 years, completing my Post Graduate Diploma in Early Childhood Education in 2014.I have a passion for working with infants, and am so excited to bring this passion to life at Educare Kitchener Road.
I have one child Molly who is in the infants room with me. In my free time, I enjoy taking her to animates, the park and the duck pond. I also love to read and chill out with a good TV series.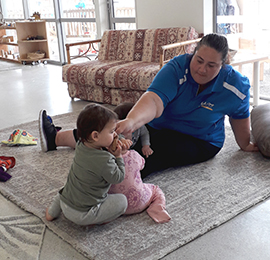 Rachel Wilson
Registered Teacher
My name is Rachael Wilson, and you can find me in Nga Pepe Ruma.
I believe children are to be treasured, and that building relationships with whānau and children through authentic interactions, is key to positive learning and development for the child.
I have a lot of hobbies, but if you ask anyone who knows me even a little, you will discover I adore crocheting.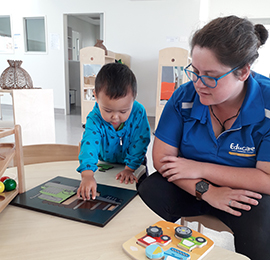 Rose-Michelle Leathem
Teacher in Training
Kia Ora i'm Rose-Michelle. I was proudly born and raised in Tuakau with my younger brother. I love music and can play a little on guitar and piano, I also play a side drum in our local pipe band. I also enjoy arts and crafts, science experiments and the outdoors. I have always enjoyed working with children! After graduating high school I worked as a junior supervisor at an after school care programme, until I decided to pursue a career with younger children. I recently graduated from the Ashton Warner Nanny Academy with my Level 5 Certificate in Nanny Education. I am excited to be a part of this team and am ready to work together to help our tamariki grow.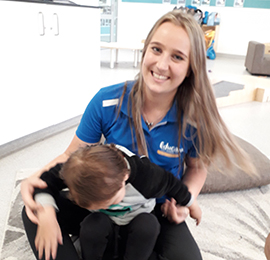 Katie Iqbal
Teacher in Training
Hi, my name is Katie. I live in Pukekohe with my partner. This is my first role in early childhood and I love it. I have always had a passion for children and am so lucky to be able to work with them. I am excited to watch my little friends at Educare Kitchener Road learn and grow. My hobbies include travelling, shopping and fitness.
Juliana Farias-Richardson
Nutritionist
My name is Juliana and I am the nutritionist here at Educare Kitchener Road. I am a qualified nutritionist and I have a postgraduate course in Food Quality Management and Food Sanitation and Hygiene. I am from Brazil and since I have been in New Zealand, I have worked in a kitchen environment as a cook/ chef. I am married with an American/Kiwi and one of our passions is to travel around the world. I truly believe that the food choices made in childhood can demarcate a healthier adult life and nothing more important than our little ones can learn from now that healthy food besides tasty, demonstrates the relationship with the environment and the animals of our planet.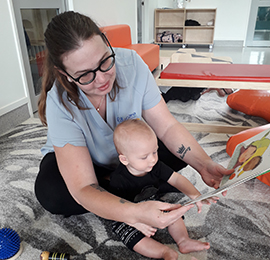 Pippa Badri
Administrator
Kia ora, I'm the Centre Administrator here at Educare Kitchener Road. I am a qualified ECE teacher with over 10 years' experience. Before joining the Educare team I worked in Academic Services at Auckland University. This sparked my interest in administration and has motivated me to take on my Diploma in Business.
I live in Waiuku with my husband and 3 rescue dogs, cat and pet chickens! I enjoy spending time with friends and family, working on my vege garden and taking the dogs out to Kariotahi beach.
I am passionate about building reciprocal relationships with the Educare whānau and making links with the wider Franklin community.