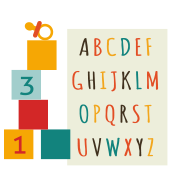 >
Educare in the Community
Educare values whānau tangata and aspires to be a valued part of the wider community.
Ella Gunson
Educare are thrilled to announce that we have a new partnership with Black Stick, Ella Gunson. Ella is dedicated to Northland Hockey as well as her National Black Sticks team, and we're excited to have her onboard as an Educare Ambassador.
With the Hockey Pro League and Olympics in 2020, Ella is gearing up for a busy 2020, so we've helped her out with the use of a car for the year ahead. We look forward to working with you Ella, and if you see her driving around in her car, be sure to give her a wave!

Cameron Basketball Academy
We have signed on as sponsors for the Whangarei based Cameron Basketball Academy this year. This academy trains students across Whangarei to better their Basketball skills, and enter competitions throughout the North Island.

Kāpiti U15 Hockey
We supported the Kāpiti U15 Girls Hockey team this year for their season with training and playing shirts. All the best for your season!

WARTS Adventure Racing
We are once more sponsoring the Whangarei Boys and Girls combined Adventure Racing Team. They are a squad who work extremely hard at competing, and have recently come second at the national Hillary Challenge.

Whangarei Netball
We are sponsoring the Whangarei Netball Centre this year supporting the young development squad, Umpires and events brought to Whangarei. All the best for a great Netball Season!

Northland Sports Awards 2019
Our Directors, Alan and Jackie Lints were at the Northland Sports Awards last week to present the Garry Frew Memorial Award for the Junior Sports Person of the Year.
The winner was Madison Doar, who was unable to attend the function, so Geordie Forbes accepted the award on her behalf.
A massive congratulations to all of the amazing winners and nominees on the night.

Vanuatu Junior World Cup Hockey Team
We have rallied together with the local hockey community recently to collect equipment for some very deserving hockey players from Vanuatu.
This is a once in a life time opportunity for these young men and women who are very excited at being able to compete at the Junior World Cup in Argentina in October.
The hockey community at Hockey Northland and St Paul's Collegiate in Hamilton have been awesome in supporting Alan and Jackie to equip these teams ready for the games.

Northland Hatch Cup Team 2017
The Northland Hatch Hockey Team for 2017 looking very smart in their Educare tops. All the best for the competition boys!

Kamo Intermediate AIMS Games Hockey Team
The Kamo Intermediate Hockey Team participated in the AIMS Games earlier this year

Educare Northland Sports Talent Hub
The talent hub is a partnership between Educare, High Performance Sport NZ, NorthTec, The Kauri Club, Sport Northland and it provides support services to talented local athletes in the pre-high performance phase of their sporting pathway. It's about better preparing and supporting these young people to be able to help achieve their sporting goals.

Whangarei Intermediate School
Educare has jumped on board with supporting Whangarei Intermediate School's passion to improve literacy for some of their students. The sponsorship takes the shape of purchasing a set of vibrant and inspiring books that are both age and reading level appropriate, both fictional and non fictional.

Whangarei Adventure Racing
Whangarei Girls High and Whangarei Boys High combined 2016 Adventure Racing Team.
Northern Districts Primary Boys Cricket
This is the 2016 team of the Northern Districts Primary Boys Cricket Team held in Hamilton.

AIMS Games Mixed 6 a Side Hockey
2016 AIMS Games Champions
Kamo Women's Football
Northern Cup Champions for the 6th consecutive year

Tom Robinson
National Primary Schools Champ 2015-16 and National U14 Champion 2016
Tom is currently ranked No.1 in NZ U14 boys division

Whangarei Girls High First XI Hockey
Recently came 6th at the Federation Cup

Gateway Programme
Throughout the year we have been working with Whangarei Girls High School and their Gateway programme by providing a work placement for their early childhood students to complete part of their study and to learn more about Early Childhood Education. This is a great opportunity for us to be involved in our communities and to support the students learning as well as giving them an insight into a working environment.

Northland Hatch Cup Team 2016
The Hatch Cup is the National Championship for Under 13s Hockey. The Northland team came 5th in this years competition.