Management Team
Our journey in Early Childhood Education was not business driven, but more to spend some quality time with our young son Sam. In 2005, we purchased our first Early Learning Centre when Alan returned from overseas after a contract with Welsh Hockey, overseeing their international hockey programme, and as a Director on Great Britain's Olympic Hockey Board. Jackie was working for a successful law office in Wales and had a budding law career. Both Alan and Jackie's families have had a long association with the education sector.
 
On our return to New Zealand we really wanted to put family first. Our son Sam was the catalyst for purchasing a centre in Whangarei and we had four great years seeing him grow there as well as learning about Early Childhood in New Zealand.  He is now studying at Lincoln University. Alan's daughter Chloe, is also part of the Educare family working in the administration team, and is a mother now herself.

From humble beginnings, we now own and operate 23 centres across New Zealand, each one unique to the communities they serve. We have a focus on: sustainability, safe natural play areas for the tamariki and great enthusiastic staff which all contribute to incredibly stimulating environments. What we want to do is create a unique service that is centred around your tamariki, for that is what we wanted as parents.
If you wanted to sum us up it would be 'whānau first' and giving back to local communities, while learning, laughing and playing.

Ka Kite ano

Alan and Jackie Lints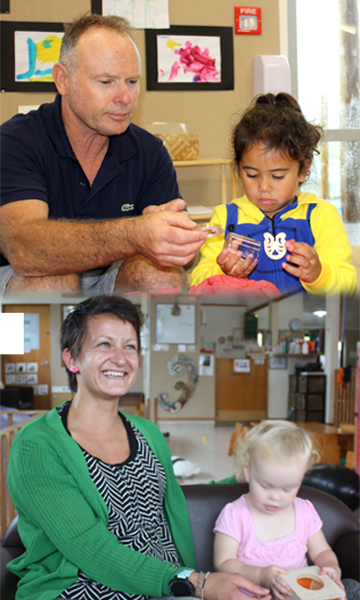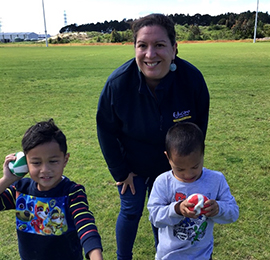 Sacha Cherrington
Education Manager
Tēnā koutou katoa
He uri ahau ō ngā hapū ō Ngāti Manu rāua ko Ngāti Hine
Ko Karetu me Otiria ōku marae
No Taumarere ahau engari i tipu ake ahau ki Tamariki Makaurau
Ko Sacha Cherrington tōku ingoa. I live in Tikipunga with my husband Edward, son Jon and our three cats. Our daughter Zahra lives in Auckland. I have worked in Education for over 20 years and during that time have worked in all areas of the education system. My passion for education includes working the whānau Māori, whānau and tamariki affected by trauma and tamariki with learning support needs.
I am excited to join the Educare team and work with our tamariki, whānau and kaiako.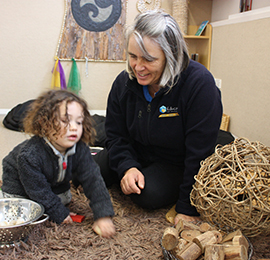 Cara Lindsay
Area Manager
Kia Ora, I'm Cara Lindsay. I have been involved in early childhood since leaving school. I graduated from Auckland Teacher's college with a diploma in Kindergarten Teaching and a Diploma of Teaching in Early Childhood.
After 7 years of working in Kindergartens, I built and owned my own centre in Kamo.
In 2001 I sold the centre and went home to be a full time Mum to our three children and to help run our Dairy farm. Now with my children grown up, it is time to return to my passion of teaching.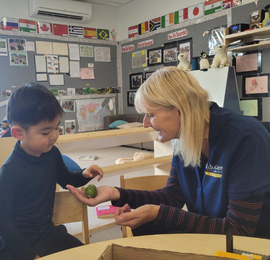 Marie Hilliam
Area Manager
Kia ora,
I am Marie Hilliam. I have taught in early childhood education over 20 years. I hold a Bachelor of Education and full teachers registration. I began as a teacher and then took on a head teacher role, a managers role, then owned my own centre. My passion is education with the focus on young children and their whānau.
I am excited to be working with the Educare team and look forward to our learning journey together.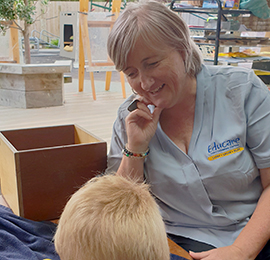 Karen Newton
Area Manager
Tēnā koe my name is Karen Newton. I am a fully registered ECE teacher and have always been highly passionate about the overall development of each unique tamariki. For parents looking for solutions in dealing with a parenting issue, I am also a qualified Triple P Parenting Programme Provider.
On a personal note, I am a mother of two amazing adult sons, who are enjoying life in the UK, while I am based in the wonderful Wairarapa, where the rest of my family live. Living in the Wairarapa provides me with lots of opportunity to get out into the great outdoors and spend valuable time with my young niece and nephew. I look forward to learning and working alongside the Educare Learning communities.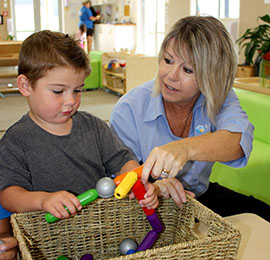 Gillian Kyte
Administration Manager
I am the Administration Manager for Educare Group, currently based at the Totara Park office.

I have worked in Administration for 30 years of which the last 5 years have been for Educare.

I have lived most of my life in Whangarei. I am married with 3 sons and 4 stepsons. We are expecting our first grandchild in a few months.

Although I am office based I love the environment I work in, to see and hear the children laughing and playing enriches my day.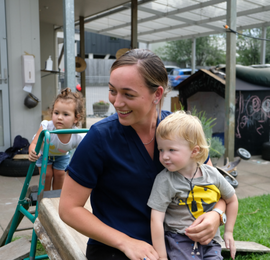 Tegan Notton
Acting Human Resources Manager
Kia Ora, my name is Tegan and I am the Acting Human Resources Manager for Educare, based in the Educare Head office in Whangarei.
I come from a hospitality background and I have been a part of the Educare team since 2019. I have a two-year-old son who fills my spare time with outdoor adventures, exploring and tasting every cuisine we can get our hands-on.
I am very lucky to be able to work with such an amazing, supportive team. I enjoy getting to know everyone and learning about the stories behind the smiles!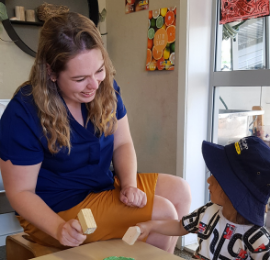 Kayla Ludlow
Human Resources Manager
Kia Ora, my name is Kayla Ludlow and I am the Human Resources Manager for Educare. I have been working in Human Resources since 2016 after graduating from AUT. I have not come from an Early Childhood background, but have found that I really enjoy going into the centres and seeing the amazing work that our Kaiako do with the Tamariki.
I was born and bred in Whangarei and am incredibly grateful to be a part of the Educare Whānau as it means that I can do the work that I love surrounded by friends and whānau. Educare's values and beliefs align with my own and I feel l will continue to learn and grow here. Kayla is currently on maternity leave.