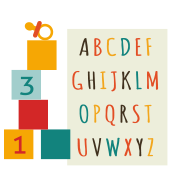 >
Peachgrove Team
This is our team of teachers and staff at Educare Peachgrove. Scroll through to find out more about our teaching team.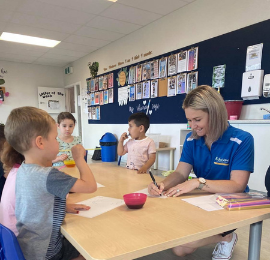 Samantha Broome
Centre Manager
Kia ora I'm Sam.
I have been teaching for 17 years now and became qualified in 2009.
I absolutely love working with young children and couldn't think of doing anything else.
I have 2 boys of my own who I have had the pleasure of working with during my time teaching too.
They have really inspired my teaching journey and I have a big interest in planning for Preschool children.
I am really looking forward to getting to you and your whanau as we work together to inspire and educate our tamariki and kaiako.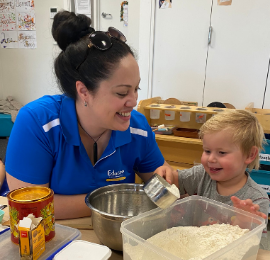 Caroline Asher
Team Leader Registered Teacher
Kia Ora whānau,
Ko Caroline tōku ingōa.
I graduated with my bachelor in teaching (ece) in 2014. I come from a large family, and enjoy spending time with them.
I am a mother of 3 and love working with tamariki of all ages. I look forward to working with you all as we support and guide your tamariki through their learning journeys in our centre.

Ngā mihi nui ki a koutou katoa.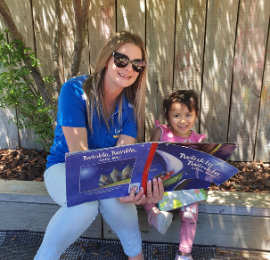 Nicole Fletcher
Team Leader Registered Teacher
Kia ora I'm Nicole, I started my teaching journey 16 years ago, I now have a Bachelor of teaching, my full registration and a current first aid certificate. Teaching is my passion, something I have wanted to do since I was a child myself. Engaging with whānau, working with and alongside families, and creating beautiful, nurturing environments is something I feel strongly about.
Watching the children's individuality, creativity and imagination's grow as they learn and discover the world around them is something I will never tire of being a part of.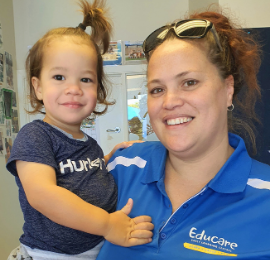 Fiona Card
Registered Teacher
My name is Fiona and I have been working at Peachgrove for the past 3.5yrs. I recently graduated with my Bachelor in Early Childhood Education. I first started working in ECE when my oldest son was 9mths old. He is now nearly 20. I chose early childhood as a career because I got to go to work and take my babies with me. I love working with tamariki and being a part of their growth and learning before they go to school. As a teacher I treat tamariki the way I expect other teachers to treat my own kids, with patience, respect, support and love. I cannot wait to learn and engage with your tamariki here at Educare Peachgrove.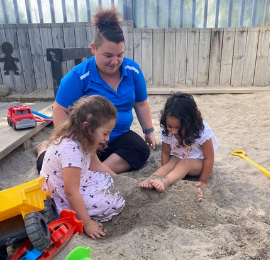 Hilary Larsen
Registered Teacher
Hi, my name is Hilary. My passion for teaching blossomed from a really young age, growing up with both my mum and dad as teachers. I love being able to work with and alongside tamariki to support them in becoming confident and competent learner's. Their expressions when they achieve their learn goals makes my heart sing! I am married and have 2 children. In my spare time I enjoy hanging out with my family, bush walks and bike rides. I look forward to working with Educare Peachgrove whanau.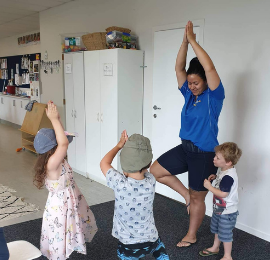 Tahlia Martinac-Rua
Registered Teacher
Ko Maungapohatu te maunga
Ko Ohinemataroa Te awa
Ko Mataatua te waka
Ko Tuhoe te iwi
I come from a big whanau and have been teaching in ECE for 11 years. I graduated with a Bachelor in Early Childhood Education in 2017 and hold a full registration.
I grew up in Australia, moved back to Whakatane as a teenager and then moved to Hamilton to Finish my studies where I met my partner and had our daughter. I look forward to getting to know each and everyone of you and supporting your tamariki as they grow into confident leaders.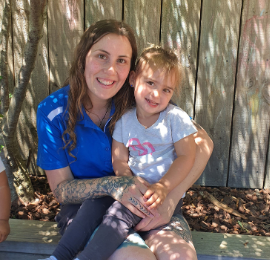 Gabrielle Pollock
Registered Teacher
Kia ora I'm Gabe.
I have been a qualified teacher for 6 years and am currently in the toddler room at Peachgrove Educare.

I was born and raised in Kawerau and moved to Hamilton when i was 19.My partner and I have 3 beautiful children and enjoy exploring nature in our spare time.
I enjoy teaching because of the curiosity and wonder these bright babes have. I enjoy supporting their independence, sense of belonging and creativity so they grow to be strong, confident young children.
I look forward to working with your tamariki and whanau.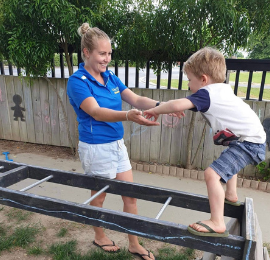 Emma Taylor
Registered Teacher
Kia ora, my name is Emma. I have worked in Early Childhood for over 10 years and became qualified in 2013 with a Bachelor of Teaching ECE. I have 4 children of my own and absolutely love working with children and their whanau. I look forward to working with your children and supporting their education and getting to know you and your whanau.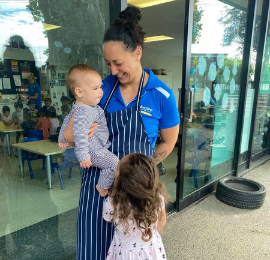 Sarah Whaikawa
Nutritionist
Ko Tainui te Waka,
Ko Tiikapa to Moana
Ko Kohukohunui te Maunga
Ko Ngati Raukawa me Nga Puhi nga iwi
No Kirikiriroa ahau
Ko Sarah Whaikawa toku ingoa
I have had the joy of cooking for our Peachgrove Tamariki for over 3 years.
I am a mama of 3 my youngest has been at the centre since she was 13 months old.
I am open to any suggestions on what kai kids eat at home to incorporate into our menu which changes in Summer and Winter.