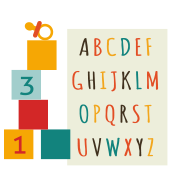 >
Peachgrove Team
This is our team of teachers and staff at Educare Peachgrove. Scroll through to find out more about our teaching team.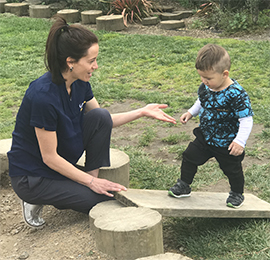 Dani McCloy
Centre Manager
Kia Ora, ko whaea Dani toku ingoa.
I am looking forward to joining you all and supporting the kaiako, whānau and tamariki at Peach Grove on their learning journeys. I absolutely love my job! As a teacher I enjoy observing and providing engaging learning for our tamariki as they discover through play.
My background is in Physical Education, Science and Health. I am a qualified Secondary, and ECE Teacher who loves the child and whānau centred approach of ECE. I am a passionate netball player, yogi and dog owner outside of my profession.
My goal as Manager is to empower our entire learning community, together!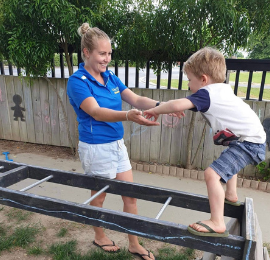 Emma Taylor
Assistant Centre Manager Registered Teacher
Kia ora, my name is Emma. I have worked in Early Childhood for over 10 years and became qualified in 2013 with a Bachelor of Teaching ECE. I have 4 children of my own and absolutely love working with children and their whanau. I look forward to working with your children and supporting their education and getting to know you and your whanau.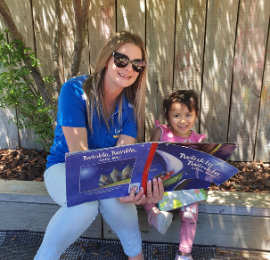 Nicole Fletcher
Team Leader Registered Teacher
Kia ora I'm Nicole, I started my teaching journey 16 years ago, I now have a Bachelor of teaching, my full registration and a current first aid certificate. Teaching is my passion, something I have wanted to do since I was a child myself. Engaging with whānau, working with and alongside families, and creating beautiful, nurturing environments is something I feel strongly about.
Watching the children's individuality, creativity and imagination's grow as they learn and discover the world around them is something I will never tire of being a part of.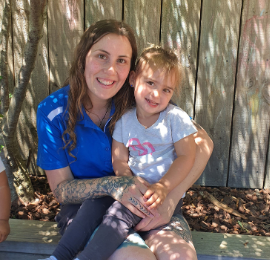 Gabrielle Pollock
Registered Teacher
Kia ora I'm Gabe.
I have been a qualified teacher for 6 years and am currently in the toddler room at Peachgrove Educare.

I was born and raised in Kawerau and moved to Hamilton when i was 19.My partner and I have 3 beautiful children and enjoy exploring nature in our spare time.
I enjoy teaching because of the curiosity and wonder these bright babes have. I enjoy supporting their independence, sense of belonging and creativity so they grow to be strong, confident young children.
I look forward to working with your tamariki and whanau.

Olivia Paley
Registered Teacher
Hi. My name is Olivia. I have been teaching since 2008, and have experience with children of all ages.
I have a strong philosophy in building relationships and working in partnership with the children and their whānau.
My interests are in music and movement as well as physical activity. I am a mother of three teenage and grown up (15, 18 and 22) and in my spare time I volunteer as a dog obedience instructor and participate in judo.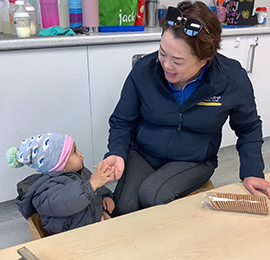 Beina Liu
Registered Teacher
Hi, my name is Beina Liu. It's so exciting to be part of the team at Educare. I arrived in New Zealand from China in 2005 and have been an ECE teacher since 1998.
I'm passionate about providing quality early education to children. I enjoy interacting with children through positive play. I believe respecting children, listening to them, and understanding their needs is very important to their development and learning.
I have a husband, a daughter, two dogs and a bunny. I love animals, travel, exercise and the arts. I speak English, Mandarin and Taiwanese.
I am looking forward to meeting and working with you and your children.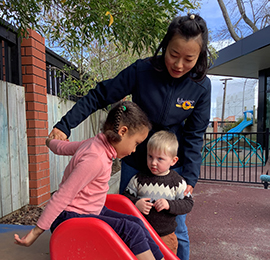 Minyan Zhang
Registered Teacher
Hi, my name is Minyan. I have completed my study in Graduate Diploma in Teaching (ECE) and became qualified in 2020.
I believe each child is a unique individual and is born with a range of strengths and has every right to be who he/she is. I would like to follow children's interests as their will choose and design their play.
I look forward to working with your children and being a part of their learning journey here at Educare Peachgrove.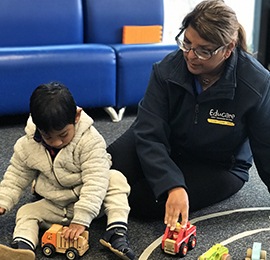 Kristene Chandar
Registered Teacher
Kia ora, my name is Kristen and i'm excited to be apart of the team at Educare Peachgrove. As a local Hamiltonian, I enjoy getting out and about in the local community with family and friends. I have worked in the early childhood sector for 13 years and also in the primary sector for a year where I worked with new entrants. I enjoy supporting our young children and empowering them to become the leaders in their own learning. I am passionate about literacy and exploring the natural environment which provides many opportunities for learning. I believe that early childhood should be a place of learning, fun, creativity, excitement and wonder for our tamariki. I look forward to meeting you and your child and supporting them with their learning journey.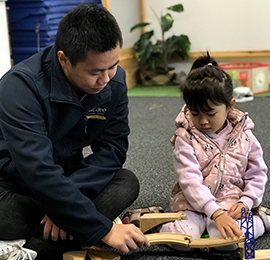 David Huang
Registered Teacher
Kia Ora, I'm David, and I recently graduated from NZ Tertiary College, studying a Graduate Diploma of Teaching (Early Childhood Education). I am so grateful and excited to join the Educare Peachgrove team.
I enjoy building relationships with the children and doing my best to find their interests, strengths and abilities and to help to extend their learning and development. I enjoy outdoor activities and seeking challenges. I believe children in their early ages of life have a great potential to learn and develop their abilities and interests.
I look forward to meeting you and working alongside children, yourself, and the teaching team of Educare Peachgrove.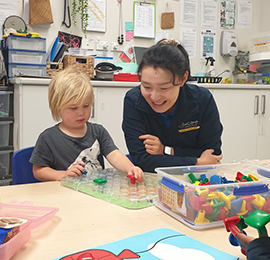 Miao (Sarah) Wang
Teacher in Training
Kia Ora. My name is Miao (Sarah) Wang. I am studying a Graduate Diploma in Teaching (ECE) currently.
I have a three year old child who is also in the Peachgrove Educare whānau. I really enjoy spending time with children and am keen to support the needs and development of your tamariki.
I believe children need a free environment to explore and study, as each child is unique and need their own space and time to grow. I treat children with love, patience and respect.
I look forward to working with your tamariki as we guide and nurture your children here at Peachgrove and witness their growth.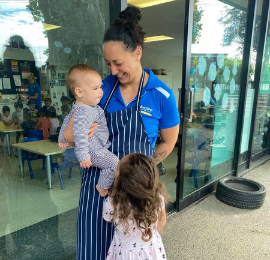 Sarah Whaikawa
Nutritionist
Ko Tainui te Waka,
Ko Tiikapa to Moana
Ko Kohukohunui te Maunga
Ko Ngati Raukawa me Nga Puhi nga iwi
No Kirikiriroa ahau
Ko Sarah Whaikawa toku ingoa
I have had the joy of cooking for our Peachgrove Tamariki for over 3 years.
I am a mama of 3 my youngest has been at the centre since she was 13 months old.
I am open to any suggestions on what kai kids eat at home to incorporate into our menu which changes in Summer and Winter.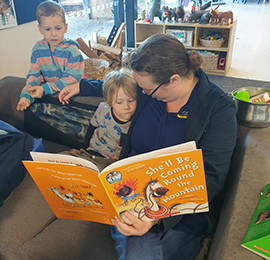 Jax Goss
Administrator
I'm Jax. I'm the administrator here at Educare Peachgrove.
I've worked with children in a range of environments, and thoroughly enjoy the way they see the world!
My goal here is to make the logistics and admin as efficient as possible so that we can all focus on the wellbeing and growth of your tamariki.