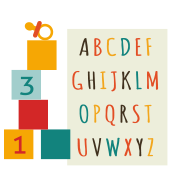 >
The Warkworth Team
This is our team of teachers and staff at Educare Warkworth. Scroll through to find out more about our teaching team.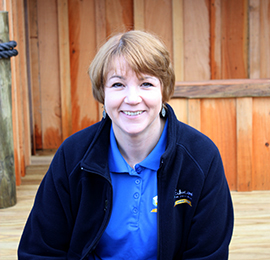 Lisa Corteen
Centre Manager
Hi, my name is Lisa and I have lived in the local community for over ten years. I am originally from England and I qualified in NZ with a Diploma of Teaching in 2012.

I have a number of years teaching experience and I am very passionate about early childhood learning, I love art and encouraging young children to express themselves visually and verbally. I have two boys who both attend Mahurangi College and I am very privileged to be a part of Educare Warkworth.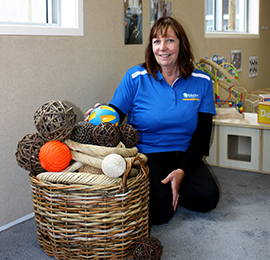 Barbara Bambery
Registered Teacher
Hi my name is Barbara Lois Bambery, I am a Registered Early Childhood Teacher
with a Bachelor Of Early Childhood (Teaching).

I have been working in Early Childhood for many years and enjoy working with this age group. Through noticing, recognising and responding I am able to plan and extend children and implement Te Whariki The Early Childhood Curriculum.

I have one son Jordan who is a qualified builder working in the busy city of Auckland,
where I was also based working in Early Childhood, I now look forward to working
locally. I look forward to getting to know the parents/whanau, children at
Educare Warkworth.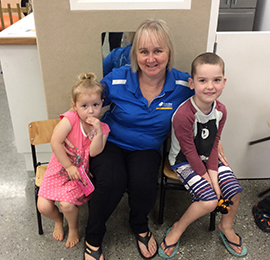 Sandra Pearce
Registered Teacher
Kia ora, my name is Sandra Pearce but most people call me Sandy. I recently moved from Bayswater to Matakana. I'm married and have three adult children.

I practiced as a registered nurse for many years before a career change. In 2011 I graduated from AUT with a Bachelor of Education (ECE). I have been working full-time since mostly with infants and toddlers.

I'm really excited about joining the Warkworth teaching team and getting to know the children and their whanau.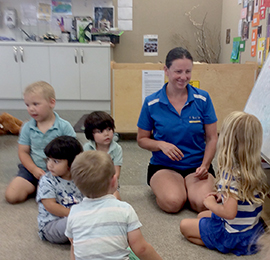 Sheryl Heighway
Registered Teacher
Kia Ora, my name is Sheryl Heighway. I am a Warkworth local, born and raised. I live in Warkworth with my husband, Mike, and children, Harry and Saskia (who both go to school). We live on 11 acres, just south of Warkworth township. I qualified with a Diploma of Teaching ECE in 1999, then gained full registration a couple of years later. I upgraded my Diploma to a Bachelor of Education (Montessori, 3-6 years) in 2009. I enjoy eating chocolate, reading, gardening, the outdoors (hiking, beach, cycling), and hanging out with my family. I'm looking forward to joining the Educare whānau.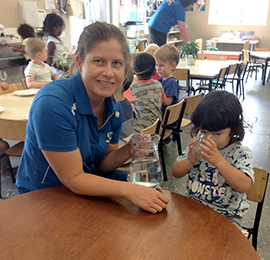 Soroya Franklin
Registered Teacher
A little about me, I have lived out at west Auckland, Muriwai Beach most my life where I was brought up on the family farm. I have been teaching since 2011. II enjoy spending lots of time outside. In my spare time I enjoy hanging out with friends and family as well as biking, hiking, surfing pretty much most activities I enjoy doing are based around outside. I also enjoy yoga to destress and clear my mind. I moved up here a few years ago with my husband and love the area with its beautiful beaches and natural surrounds.
Scarlett McGrath
Nutritionist
Hi, I'm Scarlett, some may know me as Charley's Mum. I have worked in kitchens since I was 13 and have such a passion for cooking. I also have a Diploma in Environmental Management and a passion for our lands and water. I have four children in my household and love the beach and camping.