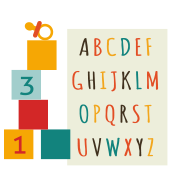 >
The Wigram Team
This is our team of teachers and staff at Educare Wigram. Scroll through to find out more about our teaching team.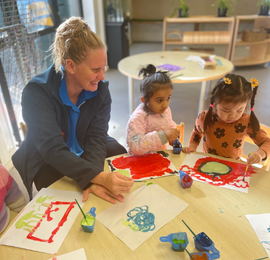 Leigh Power
Acting Centre Manager
I have lived in beautiful New Zealand for almost five years now and absolutely love Pegasus Bay where I live with my partner, two teenaged children and of course my fur babies. Our children keep us very busy on the weekends with their sport. When I am not having lots of fun at work or busy with my children's sport, I love to be outdoors on my mountain bike, surfing the waves, tramping through the mountains or on the hockey field.
It is a great honour to take care of Educare Wigram while Emma is on maternity leave and I look forward to meeting all of you very soon.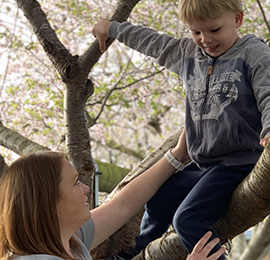 Emma Ward
Centre Manager
Kia ora, my name is Emma. I was born and raised in the Halswell/Wigram area and have lived in the area all my life.
I have been teaching for the past 8 years and have been a Centre Manager for 4 of these.
I believe in supporting children through respectful interactions to extend and challenge their thinking. As well as to help them build resilience and just be the best they can be. Emma is currently on maternity leave.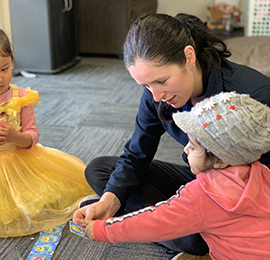 Dianne Candy
Assistant Centre Manager
Kia ora, my name is Dianne.
I was born and raised in Christchurch and have been teaching for 8 years in a variety of roles. I am the youngest of six and have 4 nieces and 4 nephews who I love spending time with. My partner and I enjoy being outdoors, travelling around our beautiful country and taking care of our two dogs and a cat. I am passionate about building positive, respectful relationships with tamariki and their whānau and allowing tamariki to grow and learn in their own space and time.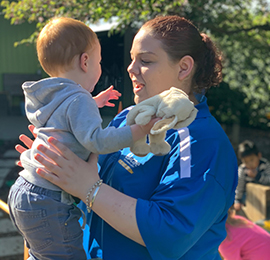 Mikayla Styles
Team Leader, Teacher in Training
Kia ora, my name is Mikayla and I was born in Christchurch. I have 3 older siblings and 4 nieces and 4 nephews. I like spending my time with family and friends and enjoying the outdoors. I have always had a passion for working with children and am currently studying towards my Bachelors Degree in Early Childhood.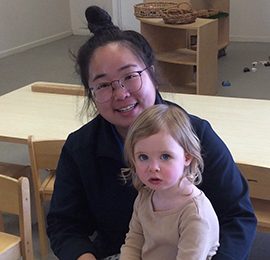 Alshley Zhang
Registered Teacher
Kia ora, Ni hao, my name is Alshley. I am from China and have been living in Christchurch since 2017. I learned Early Childhood Education in China before coming here, but it is so different here. I love how people treat children and let them grow and learn, so I came here for another year of study.
I believe respectful relationships, and healthy, positive working environments are the key for teachers, children and family.
I love creating and designing different activities for our tamariki to learn. I also enjoy and learn while I am teaching.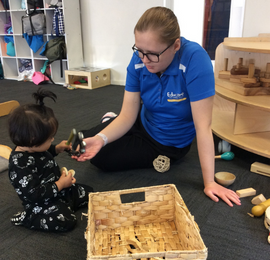 Talor Gallie
Registered Teacher
Kia ora, my name is Talor, I was born in Nelson and moved to Christchurch when I was two. I completed my Bachelor of Teaching (Early Childhood Education) at the end of 2021. I'm New Zealand European with Māori influence through my extended whānau. My large extended whānau includes a number of tamariki whose growth and development ignited my passion for Early Childhood. As a teacher I value creating a home away from home for tamariki through building trusting, respectful, and meaningful relationships that recognise and support each individual on their unique journey.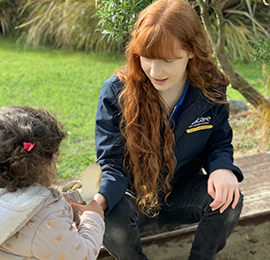 Abby Phipps
Provisionally Registered Teacher
I'm Abby and I was born in Wellington but raised in Christchurch. I am currently studying a Bachelor of Teaching with NZTC and about to start my 3rd year.
I believe that children are competent and confident, and all have the potential to learn. Part of my role is to support and extend learning and development. I believe in empowering children and that each child has a unique range of strengths and abilities contributing to their learning. Pikler and RIE philosophy are important to me in practice. With infants and toddlers I have unhurried time, I give my full attention and offer them choices. I recognise the responsibility I have as a training teacher to honour the Treaty of Waitangi and implement the key principles of protection, participation and partnership in my daily practice.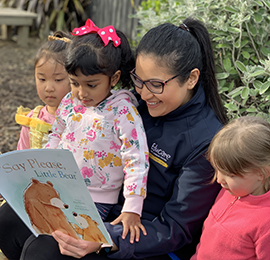 Dilanka Tennakoon
Teacher
Kia ora, my name is Dilanka and I was born and raised in Sri Lanka. I have six years of teaching experience as a Primary School Teacher in Sri Lanka and more recently two years in New Zealand as an ECE Teacher. I became passionate about Early Childhood after my daughter was born, as well as being inspired by the Early Childhood Curriculum, Te Whariki.
I believe in all children's pure hearts, and ensure that I give and receive love.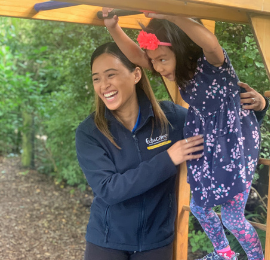 Donna Daulpan
Teacher
Hi my name is Donna,
I was born in the Philippines and came to New Zealand when I was 5 years old. I'm the oldest girl in my family, I enjoyed helping my younger siblings growing up, and that is how I found and interest in looking after children.
Outside of work I enjoy dancing, hiking with a view and travelling.
I am currently just starting my training as a teacher and am looking forward to starting my study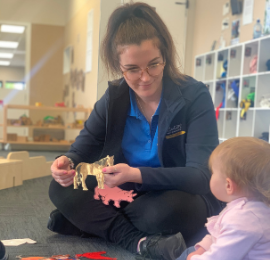 Bryony Legge
Teacher
Kia ora my name is Bryony
I come from a big family and this is where I got my passion for teaching. In my spare time I enjoy going on holiday, going for walks with my dog and spending time with my family.
As a teacher I love building trusting relationships with the children and families and I really enjoy watching children grow and develop and reaching new milestones
I am currently in my 2nd year of study at NZTC towards my Degree in Early Childhood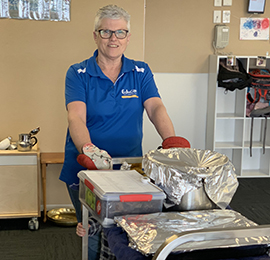 Dawn Clark
Nutritionist
My name is Dawn and I am from Christchurch. I have been cooking in Preschools since 1997 and have been at this centre since 2010. I have a Certificate in Food and Nutrition, and have attended a Food Hygiene Course. I love my job and working with children and believe that if you feed children healthy and nutritious meals it supports them throughout their day to remain focused, settled and engaged within the environment.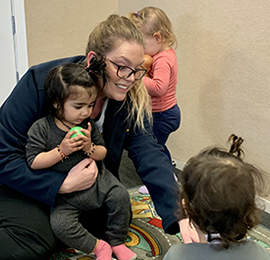 Lisa Kelly
Administrator
Kia ora, my name is Lisa. I was born in Masterton but raised in Christchurch. I live in Rolleston with my two children, Sophie and Coen. I have a long history of office/administration but this is my first centre administrator role and I love it! I really enjoy getting to know all our children and seeing their excited happy faces as they come in to start their day is wonderful.